Written by: Brian Lane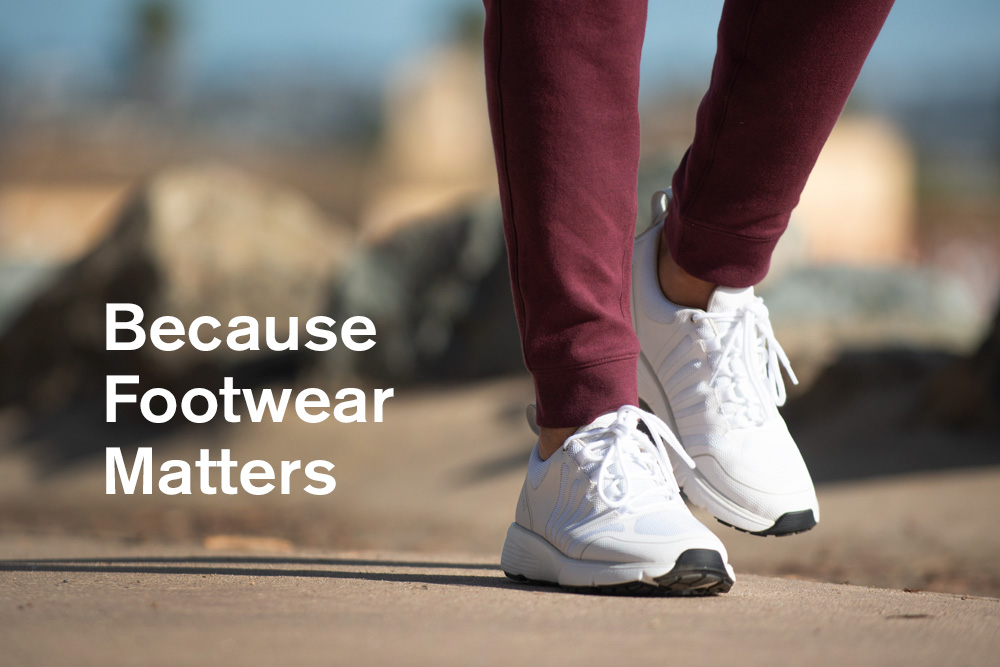 In our lifetime we will walk over 200 million steps. Of course, footwear matters!  At Dr. Comfort, we know how important your feet are to your overall health. When your feet hurt, you can hurt all over. Creating various types of shoes to address different feet is our job. We want your feet to experience comfort while getting the support and structure you need!
Wearing shoes not made for your feet can make problems worse. That is one of the reasons why Dr. Comfort offers full and half sizes with 3 available widths. It would be difficult to accommodate everyone's foot by just one width or full sizes. Our sizes vary from a medium to an extra wide and we offer half sizes to ensure maximum fit!
Dr. Comfort also offers a variety of different footwear for all walks of life! Many of our Lycra style shoes (Brian, Annie, Douglas, Carter…) have the ability to stretch without causing pressure or irritation to a bunion or during times of swelling. In addition, the Lycra material makes these shoes very breathable and lightweight.
Are you staying active and need stability? Then let me introduce you to our stability outsole shoes---Gordon, Grace, Jack, Diane, Roger and Ruth. These styles have a dual density outsole for increased stability and support while walking. The durable outsole has an outflare for additional balance and these shoes style to go with their function!
Another option is finding a shoe that is lighter in weight. We have several styles to offer! Try the Meghan, Katy, Chris or Jason as these shoes look good and feel great! They offer breathability and you will forget you have these shoes on your feet! Goodbye fatigue at the end of a long walk, these shoes are one of the reasons why "Comfort" is in our name!
Whether you need the right size or need a shoe for your specific needs, Dr. Comfort has you covered!  The experience of designers and staff can help to fulfill your needs for your feet.
The contents of this blog were independently prepared, and are for informational purposes only. The opinions expressed herein are those of the author and are not necessarily indicative of the views of any other party. Individual results may vary depending on a variety of patient-specific attributes and related factors.