Compression & Socks
Our compression wear combines function, fashion and comfort for preventative and therapeutic support.
Shop Now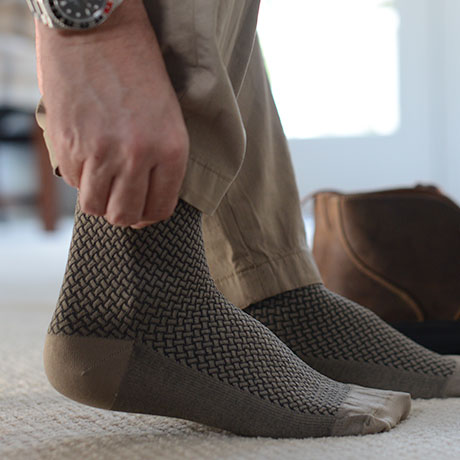 What is compression?
Designed to apply pressure to the legs, ankle and feet, compression socks, stockings, hosiery, leggings and leg or arm sleeves are garments that help improve blood circulation to help prevent issues such as swelling, fatigue, varicose veins, deep vein thrombosis (DVT) and more.
Wearing compression stockings may be beneficial for travelers or those who are unable to move around for extended periods of time, for pregnant women during and after pregnancy, and for someone who is recovering from surgery.
Shop Compression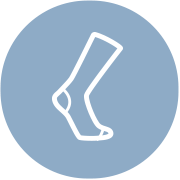 10-15 mmHg
Gentle compression
Great for everyday comfort and support and safe for people with diabetes.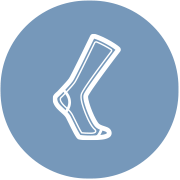 15-20 mmHg
Moderate compression
Ideal for everyday wear, during and after pregnancy and when traveling.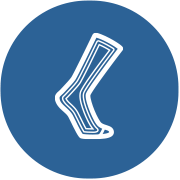 20-30 mmHg
Firm compression
Designed for use with moderate symptoms, following surgery and vein procedures.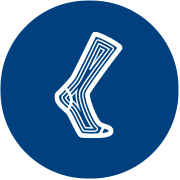 30-40 mmHg
Extra firm compression
Recommended for use with advanced symptoms, typically by physician referral.
Compression Socks & Stockings

Therapeutic comfort socks
Designed for those living with diabetes, edema, neuropathy, circulation issues or other foot health concerns.
Made with moisture wicking, antibacterial, nano bamboo charcoal fibers
Seamless designs help relieve pressure
Extra-large sizes for enlarged feet
Shop Socks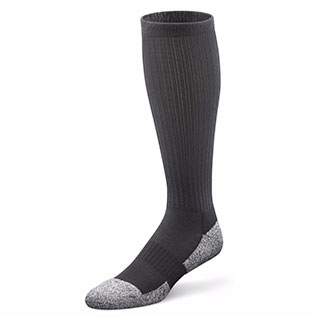 "Just what the doctor ordered. I need to have socks on most of the day, due to disability, and have my AFO on my foot in shoes. These socks keep my feet dry and cool all day, even in shoes."
— Sandor Over-the-calf Diabetic Sock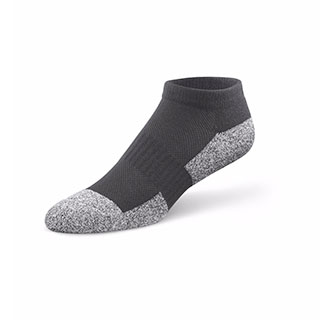 "These socks are so comfortable, it is almost unbelievable. They were great for the Spring, Summer, and Fall. It is now time to order the over-the-calf for Winter."
— Bettie
No-Show Diabetic Socks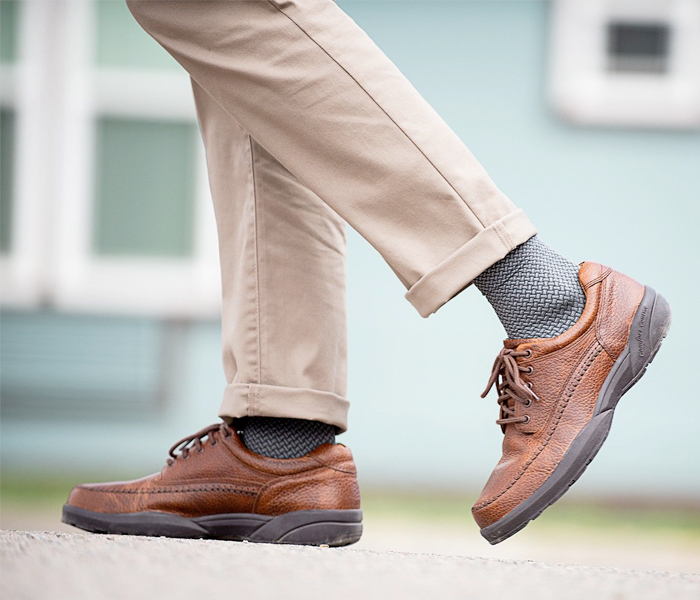 Pregnancy & Maternity
Pregnancy is a very special time for you. It changes your body to support the growth of your baby, but also puts pressure on your legs. Therefore, it is important to have the correct support for your legs to keep them fit and healthy during those nine months. This can be achieved through the help of medical compression.
At Work & At Home
Whether your profession requires you to sit or stand all day, your legs deserve special attention. Compression wear is an excellent way of supporting your legs while working, as well as helping improve overall quality of everyday life.
Travel
When you travel long distances in a sitting position, you are at risk for leg complications. Wearing compression socks or stockings can help prevent these problems and can help increase your comfort along the way.