mySupport™ Custom Orthotics
Made from a mold of your foot, custom orthotics give you both comfort and support.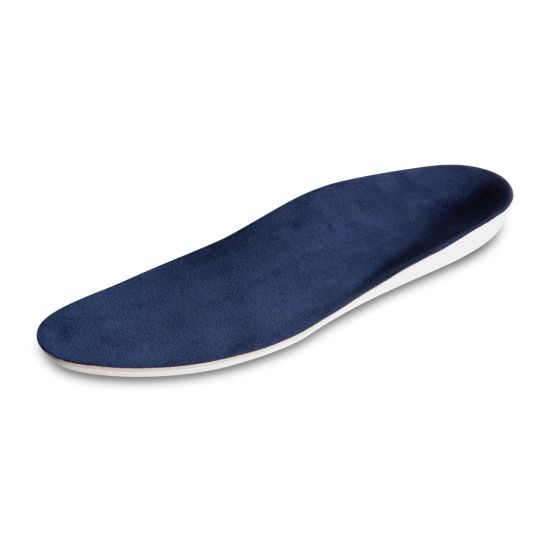 Make Them Yours
The kinetic chain of your body links together each joint and can have effects during movement. Starting with the foot, orthotics help assist in providing alignment for the rest of the body. Dr. Comfort's custom-made orthotics will be shaped to your specific foot based on a foam mold. These custom orthotics are designed to help reduce stress to the foot, ankle, knee, hips or back through proper alignment and support. Our pedorthic lab is the largest in the country and has made over 100,000 orthotics in the past 14 years.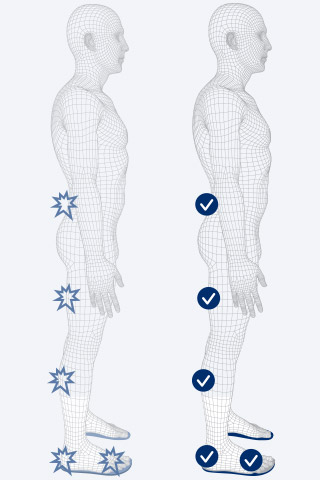 Pain Relief
Designed to help reduce stress to the foot, ankle, knee, hips or back through proper alignment and support.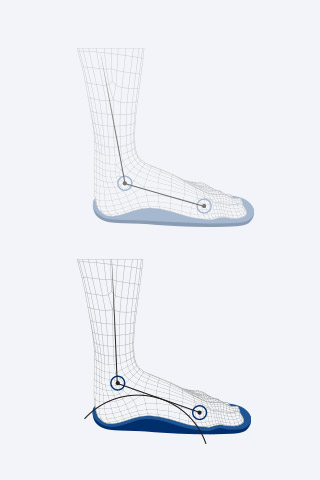 Arch Support
Helps to naturally support the alignment of the foot and ankle by customizing to the unique shape of your foot.
Explore the Features
Soft, pseudo suede top cover
A synthetic, thin, non-woven, stretchable polyurethane foam that is breathable and durable.
Cushioned midlayer
The main functions are to help decrease friction and pressure, absorb impact, add comfort and increase the life of the orthotic.
Firm EVA base
Ethylene Vinyl Acetate (EVA) is lightweight, durable and easy to mold.
Heel cup
Designed to cup the heel and help provide shock absorption and support.
Soft contact to foot
Reduces friction between foot and orthotic.
Shock absorption
Helps cushion the foot while walking, running or during other physical activity.
Support and control
Improves alignment and helps alleviate stress on the foot and ankle.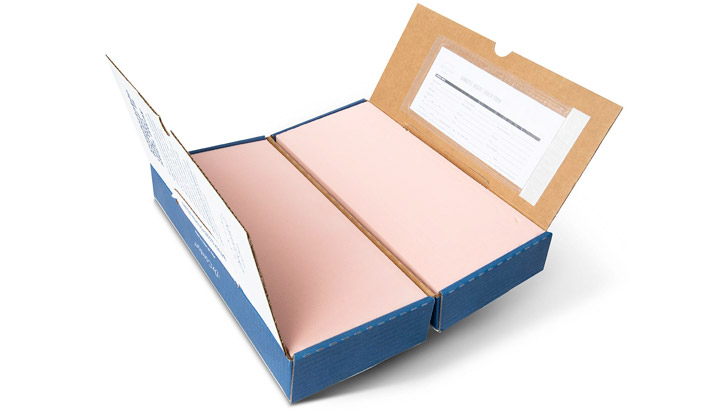 How it works
Order online.
A foam impression box will be sent for you to take a mold of your foot.
Send the box back with the prepaid shipping label we provide.
In 1-2 weeks you will receive your custom orthotics!
Open the box
When you receive your foam impression box go ahead and open it. Be sure to save the outside box to ship your impression back to us. There are two sides
to take your impressions, one for each foot. Don't worry about which foot goes on which side... our team is great at identifying left from right. Just be sure
you take one impression of the right and one of the left.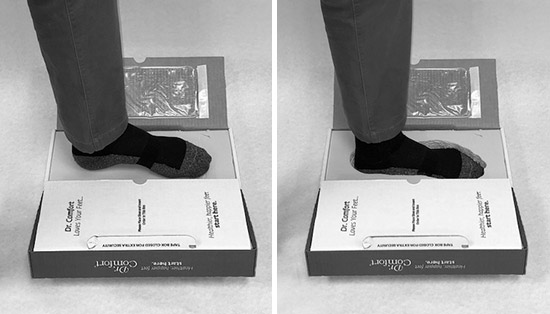 Take impressions
To take a proper impression, find a wall or table to help balance yourself. Then, while wearing a thin sock, slowly guide your foot into the box ensuring you
are centered and push your entire foot down. Then do the same with the other foot.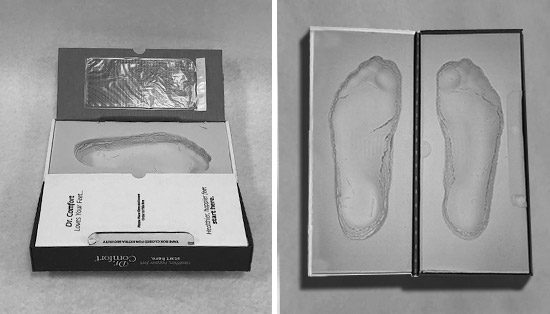 Ship to DrComfort
Once both impressions have been made, close the box, put it back in the shipping box that it was delivered in, attach the prepaid shipping label that was
included with the foam impression box, tape it up and drop off at your local FedEx shipping store.
Your impressions are now on their way to our Custom Lab in Wisconsin. You can expect to receive your Dr. Comfort Custom Orthotics in about one to two weeks from the time you ship out your foam impressions.