Know Your Condition?
Select Your Condition Below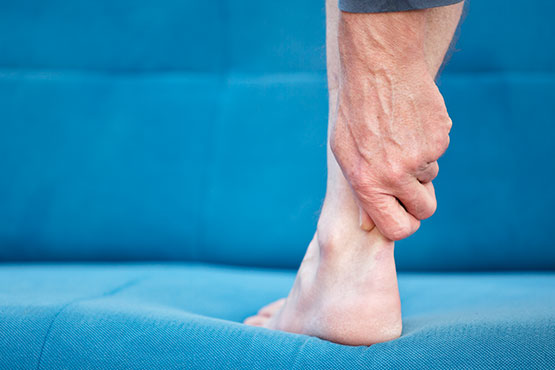 Achilles Tendonitis and Your Feet
Achilles tendonitis is a painful inflammation at that point in the back of your lower ankle where the tendons in your leg attach to your heel. The symptomatic piercing and burning sensations, which often diminish with activity, are experienced by distance runners as well as by people who stand for long periods of time.
The most common cause of achilles tendonitis is over-pronation in the sufferer's stepping stride. Other causes include insufficient stretching before athletic activity, inappropriate footwear and genetic deformities in the tendon or heel bone.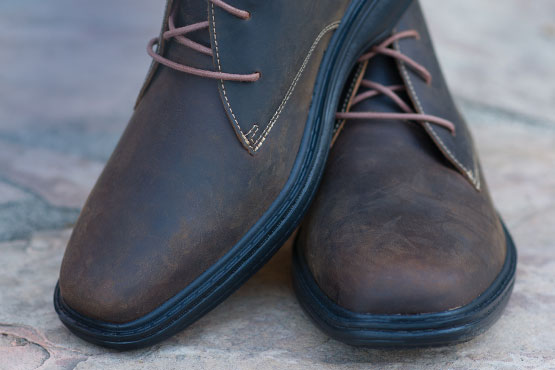 Why Footwear Matters
Shoes and inserts that slightly elevate the heel will reduce the pressure on your achilles tendon. Footwear should also control your pronation and provide arch support.
Dr. Comfort has shoes and heel inserts designed to alleviate the pain caused by achilles tendonitis.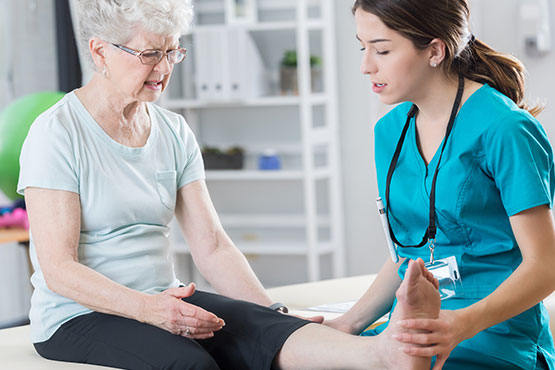 What Else You Can Do
To ease the symptoms of achilles tendonitis, follow these simple tips:
Stretch thoroughly before athletic activities.
Avoid walking around barefoot.
Get periodic foot exams.
We Recommend
View Details

Vigor

Special Price

$44.99

Regular Price

$154.00

As low as:

A leather hiking boot that's casual and stylish for work, and rugged enough for outdoor adventures.

View Details

Refresh

Special Price

$79.99

Regular Price

$156.00

As low as:

Ultra-lightweight cross-trainer with a unique arch stabilizer for enhanced support.

View Details

Spirit

Special Price

$117.00

Regular Price

$156.00

A versatile athletic shoe for women that's lightweight, comfortable and chic.