Women's Work/Hiking Boot
A leather hiking boot that's casual and stylish for work, and rugged enough for outdoor adventures.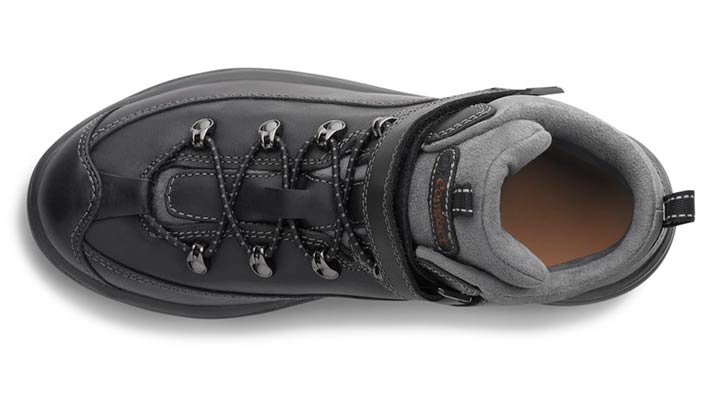 About Vigor
The iconic work boot has been reinvented. Rugged enough for all your outdoor adventures, yet sturdy, casual and stylish for work, the Dr. Comfort® Vigor is a comfortable hiking boot delivering stability and comfort. Designed with full top-grain leather, the Vigor features a padded heel cup and tongue helping to protect your feet from skin irritation and discomfort. Plus, our unique no-tie elastic lace system helps makes this hiking boot easy to put on. Lightweight and comfortable, the Vigor has got you covered whether you're on your feet for work or seeking outdoor adventures.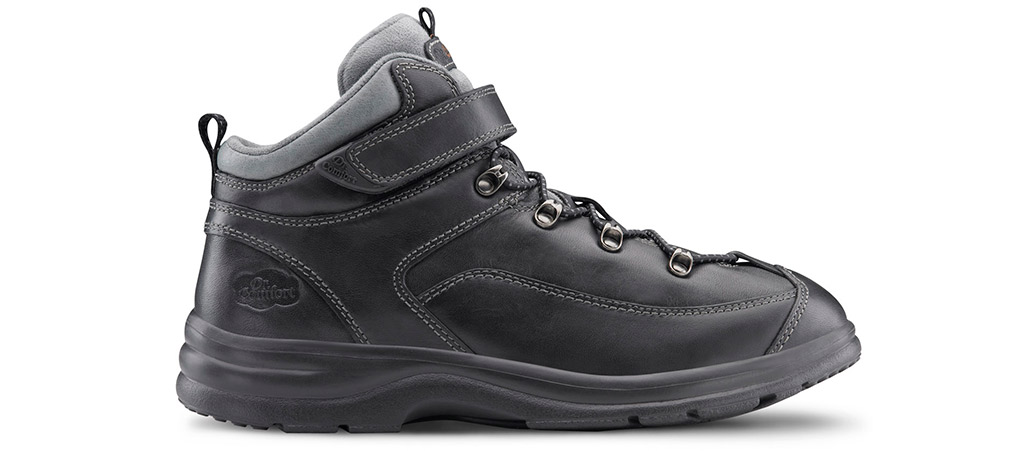 Explore the Features
Contact Closure and No-Tie Elastic Lace
Adjustable contact closure allows for easy adjustability and personalized comfort.
Leather Uppers
Natural material to help regulate heat and keep feet cool and dry.
Protective Toe Box
Protective toe box provides extra protection from toe stubbing.
Top-Quality Shoe
Use of top-quality materials and construction helps prevent wear and tear.
Removable Insoles
Footbeds can be removed to accommodate your own orthotics.
Firm Heel Counter
Provides extra medial and lateral support and stability for day-to-day activities.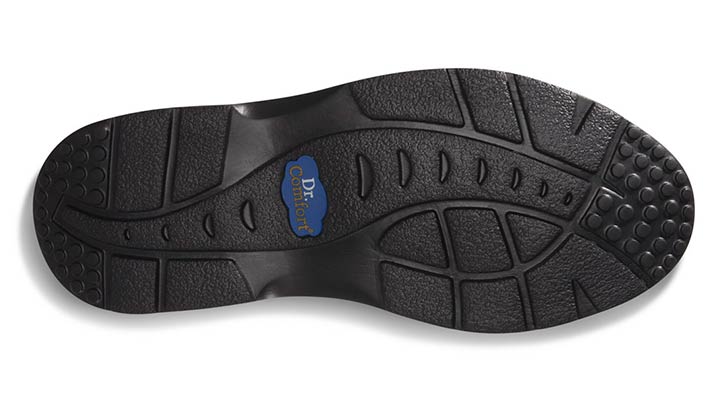 Additional Details
Widths: Narrow (A/AA), Medium (A/B), Wide (C/D), Extra Wide (E/EE)
Sizes: 4.0 - 12.0(11.5 Not Available)
Colors: Black, Chestnut
Material: Leather
Collection: Work
Product Care With a washcloth, use a small amount of mild soap, Woolite, and water. Air dry. Can use a baby wipe if shoe has first been sprayed with a fabric protector. Do not machine wash.