Our Inserts
Cushion your feet and support your arches all day long.
Whether at work, walking or participating in daily activities, we are on our feet a lot, which puts lots of stress on the joints. All that load can cause problems in the feet, ankles, knees, hips or other body parts if not properly absorbed. With proper inserts, stress and pain on the feet and joints can be reduced, creating a healthier you.
Our Dr. Comfort insoles provide comfort, absorption, stability and support for those living with diabetes, arthritis or other medical conditions. Our orthopedic inserts come in a variety of shapes, sizes and support structure to fit many different types of feet and conditions.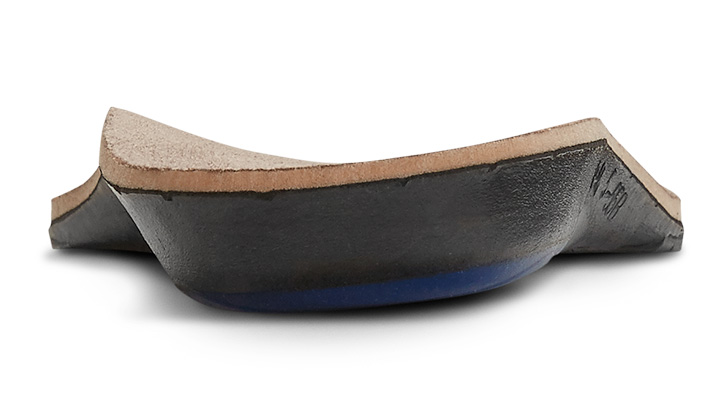 Gel Inserts
Extra cushioning and arch support for all-day comfort
Shock absorption to help reduce stress on the joints
With proper care, can last about the lifetime of the shoe
Comes with shoes ordered from site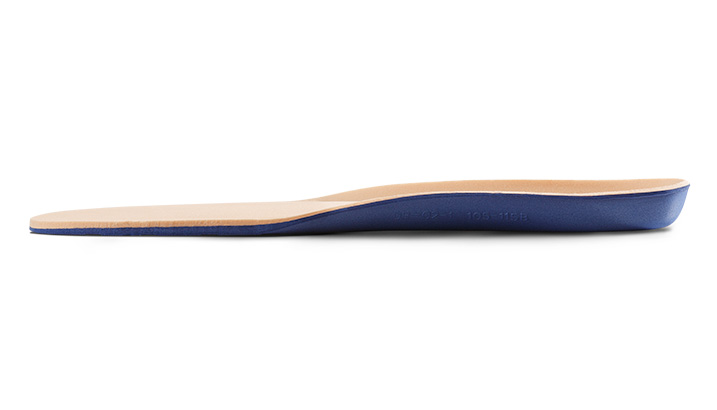 Heat Moldable Inserts
Molded to the patient's foot
The arch is molded by a footwear professional to match the contour of your arch
Shock absorbing and helps alleviate pressure points from the bottom of the foot
Design of insert fits most shoe styles
Must be ordered through a Dr. Comfort footwear partner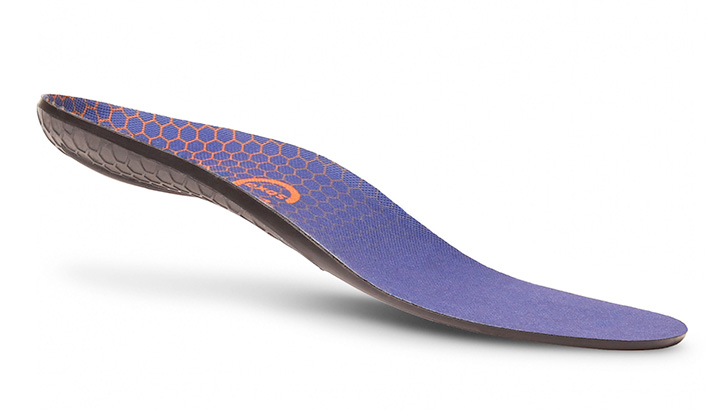 EXOS Off-the-Shelf Orthotic
Personalized alternative to over-the-counter inserts
Patented Exos™ carbon nano-tube technology is a lightweight, low-temperature thermoformable material allowing for quick, easy adjustments
Easy to form and bend to most curvatures for deep heel cups and unusual arch shapes
Rigid insole for extra support
Must be ordered through a Dr. Comfort footwear partner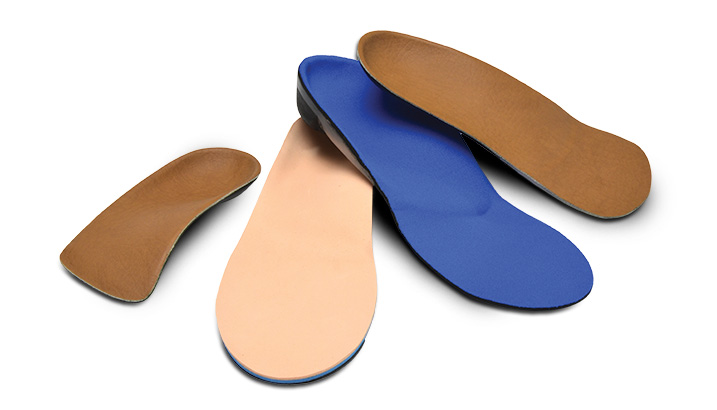 Custom Orthotics
Creating custom solutions for every patient's needs. No two feet are alike, which is why we understand customized insoles can be the answer to foot pain relief. Whether you are diabetic or have other foot health concerns, our Dr. Comfort custom inserts put all the best in therapeutic footwear at your fingertips. Using a true 3D image, or impression foam for foot molds, we deliver a fast turnaround time and outstanding service with the right, customized fit for happy, healthy feet. All custom inserts are made in our Orthotic Lab.
Speak with a foot care professional about custom insert options