Know Your Condition?
Select Your Condition Below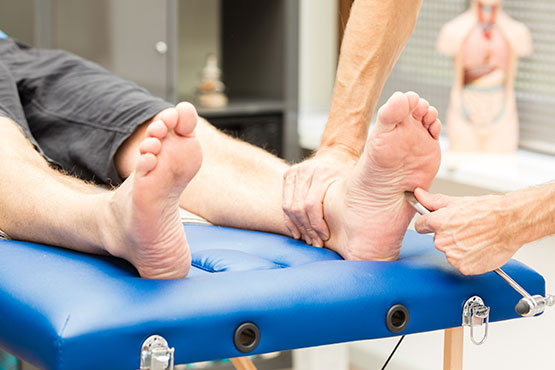 Diabetes and Your Feet
Diabetes causes nerve damage and reduced circulation that can be hazardous to your feet. Deterioration of your peripheral nerves (Doctors call it "neuropathy.") reduces sensation in your extremities, so you may not feel it when you hurt your feet.
Poor blood circulation can also make it difficult for foot injuries and infections to heal. That's why even a small bump or cut can result in serious consequences if it goes without timely medical attention.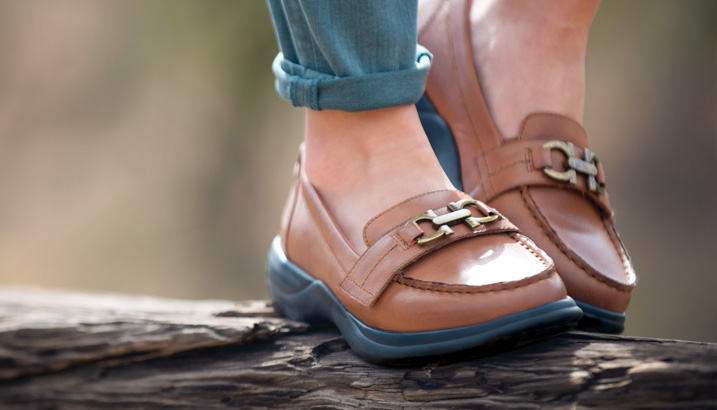 Why Footwear Matters
Well-made, properly fitting footwear can help you avoid complications associated with diabetes, including unnecessary amputations.
Dr. Comfort offers a complete footwear system for men and women with diabetes.
Shoes
The extra width and depth of Dr. Comfort shoes alleviate pressure on swollen feet, bunions, hammer toes for a more comfortable fit.
Our supportive, lightweight shoe design protects your feet — and helps you stay active.
Heat-molded inserts personalize the fit of your Dr. Comfort shoes.
Socks
Dr. Comfort socks promote blood circulation while reducing the moisture and microbial growth that can cause infections. Slippers
Dr. Comfort slippers protect for your feet from injury around the house.
Learn more about The Dr. Comfort Difference.
Medicare and Medicaid often provide coverage of Dr. Comfort shoes and inserts because quality, custom-fit footwear is key to the ongoing foot health of people with diabetes. See if you qualify.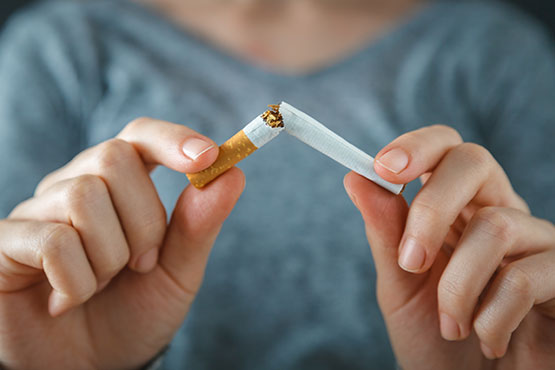 What Else You Can Do
To protect your feet against the complications of diabetes, follow these simple tips:
Carefully bathe and dry your feet daily to prevent infections.
Avoid walking around barefoot or in open sandals to prevent injuries to your feet.
Quit smoking to maintain healthy blood circulation.
We Recommend
View Details

Scott

Special Price

$112.00

Regular Price

$160.00

A stylish, lightweight, moccasin toe shoe that helps provide pressure relief and comfort.

View Details

Mike

Special Price

$112.00

Regular Price

$160.00

A casually cool boat shoe crafted from full-grain leather.

View Details

Douglas

Special Price

$112.00

Regular Price

$160.00

Casual style slip-on with an easy fit and soft leather.