Know Your Condition?
Select Your Condition Below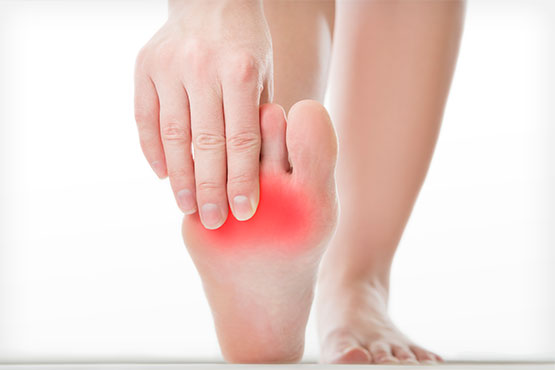 Morton's Neuroma and Your Feet
Morton's Neuroma is a common foot condition characterized by pain and swelling in the ball of the foot, between the third and fourth toes. It's caused by bones in your feet squeezing a nerve. Symptoms include a sharp, burning pain and possibly separation between the affected toes.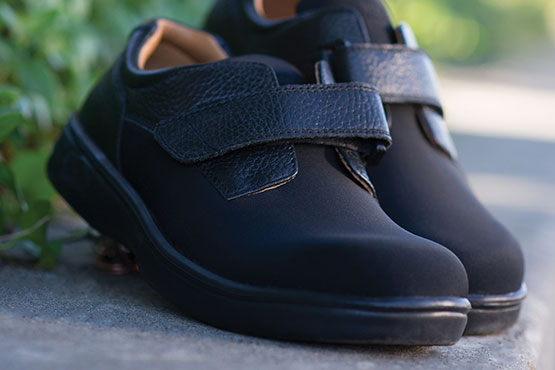 Why Footwear Matters
Wearing properly fitting shoes and slippers with a wide, deep toe box can alleviate the discomfort associated with Morton's Neuroma. Your podiatrist might also recommend a customized insert.
Dr. Comfort footwear is designed and manufactured with the input of board-certified podiatrists. Our inserts can be professionally customized to accommodate a variety of foot conditions, including Morton's Neuroma.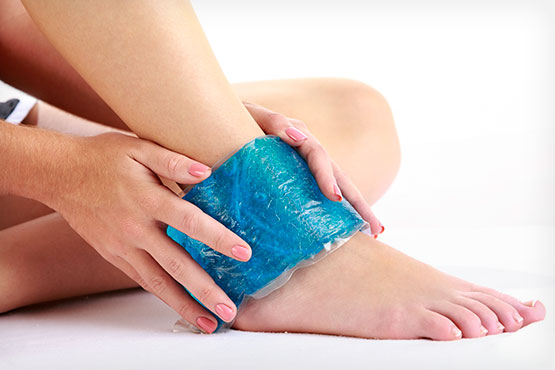 What Else You Can Do
To reduce the pain associated with Morton's Neuroma, follow these simple tips:
Avoid shoes that are too tight in the toe area.
Avoid high heels, too.
Ice and elevate the inflamed foot when possible.
Wear clean, dry socks that fit.
We Recommend
View Details

Justin

Special Price

$49.99

Regular Price

$160.00

As low as:

A sleek, European-style shoe with traditional laces and smooth leather.

View Details

Scott

Special Price

$112.00

Regular Price

$160.00

A stylish, lightweight, moccasin toe shoe that helps provide pressure relief and comfort.

View Details

William

Special Price

$112.00

Regular Price

$160.00

An everyday, casual shoe with a bit of flair for all-day comfort and protection.