Men's Athletic Shoe
Footwear that helps prevent foot complications while delivering a hint of athletic style.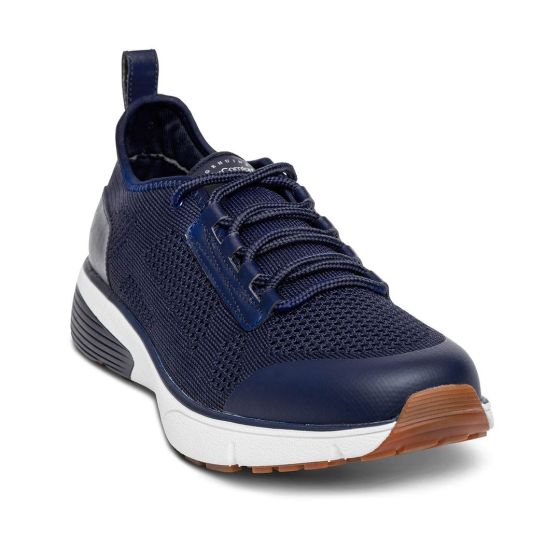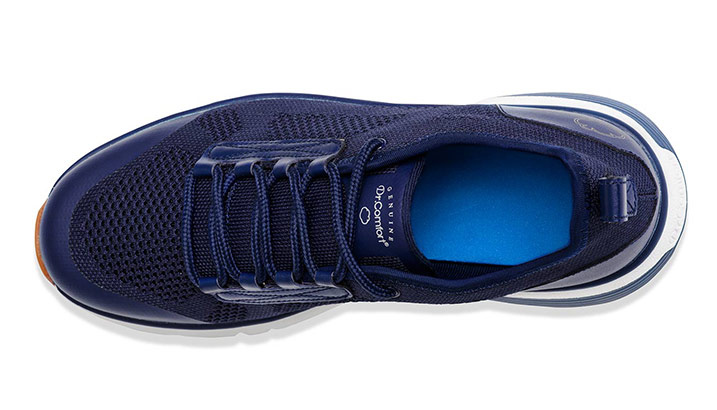 About Jack
Protection of a diabetic shoe with an athletic-inspired design for a hint of style. The Dr. Comfort® men's diabetic casual, athletic shoe, the Jack, provides comfort and protection without sacrificing fashion. Designed with full-grain leather and micro-suede lining, this men's casual and athletic shoe is durable, breathable, and helps provide comfort whether you're walking, commuting or standing all day. The Jack has a full length, heel-to-toe filler that when removed provides a minimum of 3/16" of additional depth used to accommodate custom-molded or customized inserts. With increased arch stability utilizing rigid shank in mid-foot of the outsole, The Jack delivers a casual, comfort with an athletic vibe so you can wear around town or to and from work.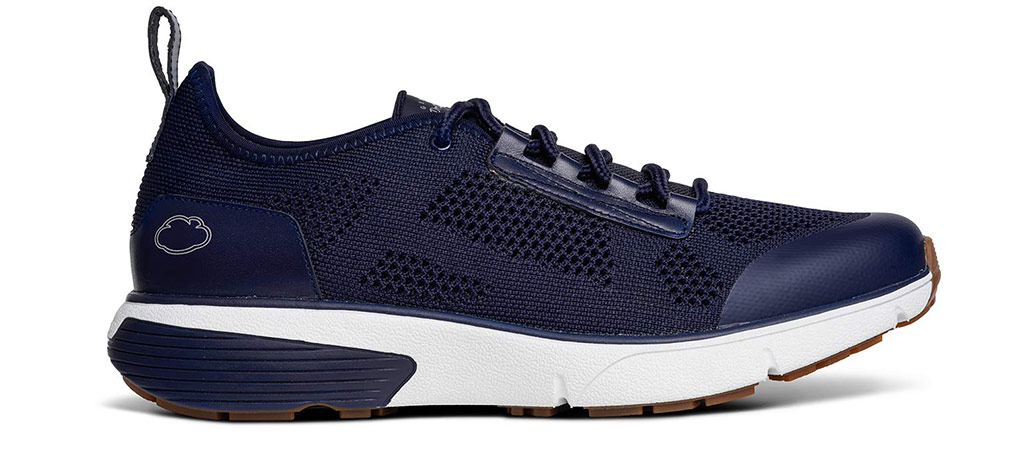 Explore the Features
Stability Outsole Design
A wider sole, extended heel counter, and increased toe spring helps to provide additional support, stability, and durability
Reduced Seam Lines
Reduction of seam lines help prevent skin irritation when wearing
Protective Toe Box
Protective toe box helps provide extra protection from toe stubbing
Top-Quality Shoe
Use of top-quality materials and construction aids to prevent wear and tear
Removable Insoles
Footbeds can be removed to accommodate your own orthotics
Anti-Abrasion Material
Helps protect the foot from skin irritation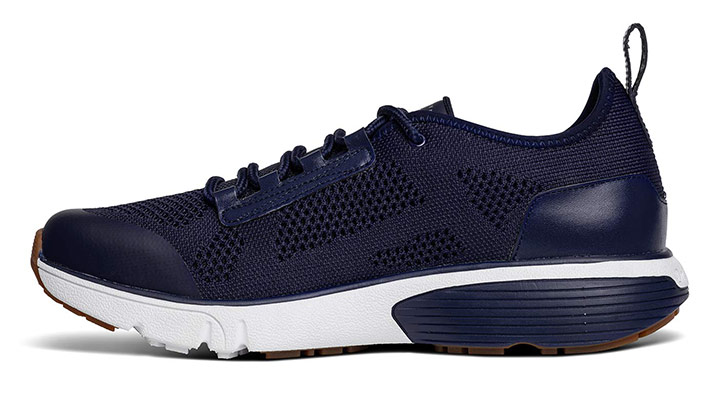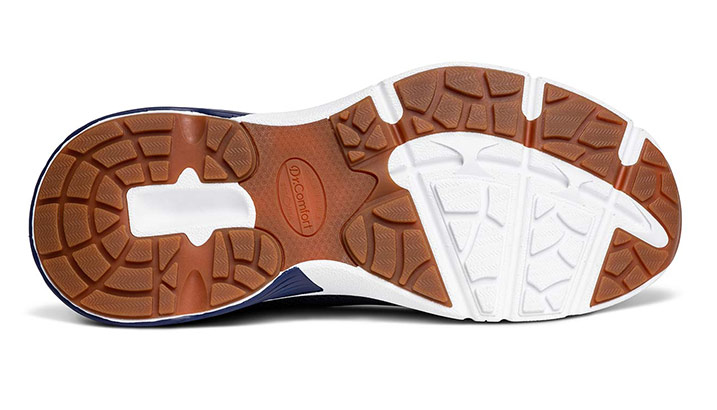 Additional Details
Widths: Medium (B/C/D), Wide (E/EE), Extra Wide (EEE/EEEE)
Sizes: 6 - 15 (12, 13, 14 & 15 Full Size Only)
Colors: Black, Blue, Grey
Material: Synthetic Knit, Leather, Heat Bonded TPU, EVA/Rubber-Latex Outsole
Collection: Athletic
Type: Men's Reimbursable
HCPCS / NDC: A5500 Shoes / 000005500
Product Care First, clean the shoe with a damp cloth. This will get them ready for an application of shoe cream. Next, use a cleaning and conditioning cream for leather shoes. Simply apply the cream with a dry, clean cloth and work it into the leather. Buff or brush out.
Please be advised, the outsole of this shoe contains latex
Learn More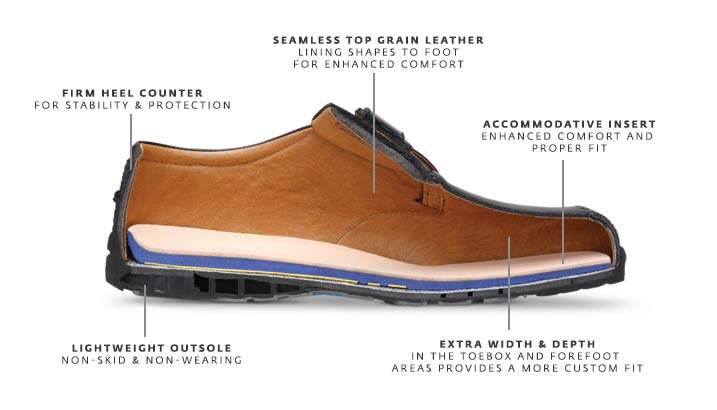 Dr. Comfort Technology
Podiatric Medical Association approved, we use the best technology, material, and craftsmanship in construction to deliver comfortable and top-quality diabetic shoes. With thorough designs, shoe modifications, 3D technology and more, Dr. Comfort shoes can protect your feet against the complications of diabetes.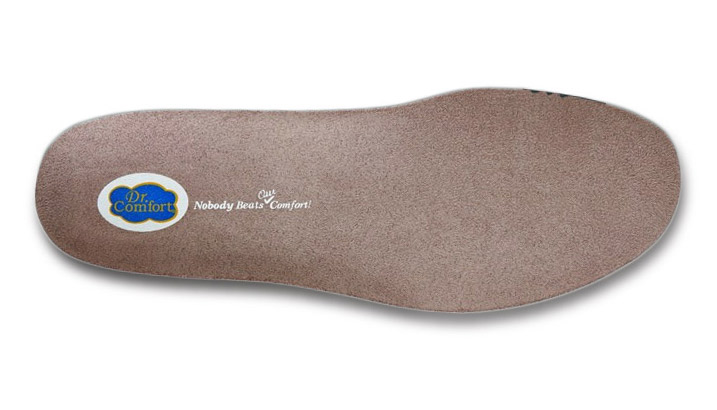 Gel Inserts
Gel insoles come standard in Dr. Comfort shoes. Delivering gel padding under the metatarsals and heel, these inserts provide medial and lateral stability for proper bio-mechanical support, balance and all-day comfort.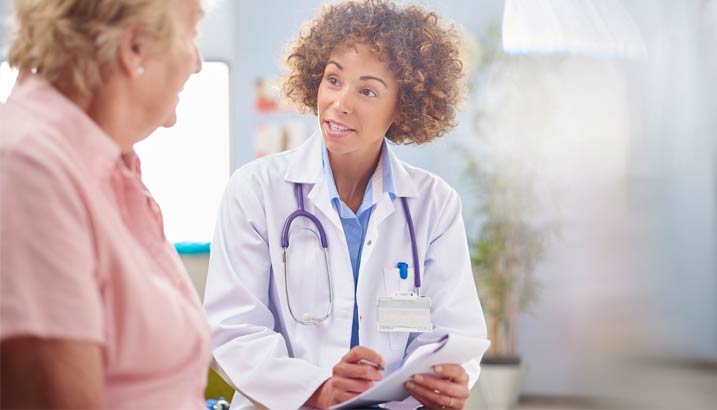 Understanding Diabetes
Diabetes can cause nerve damage and poor circulation that can be hazardous to your feet. Wearing extra width and depth shoes can help alleviate pressure on swollen feet, bunions, or hammer toes for a more comfortable fit. Our supportive, lightweight athletic shoe design of the JACK protects your feet for all-day wear.