Written by: Brian Lane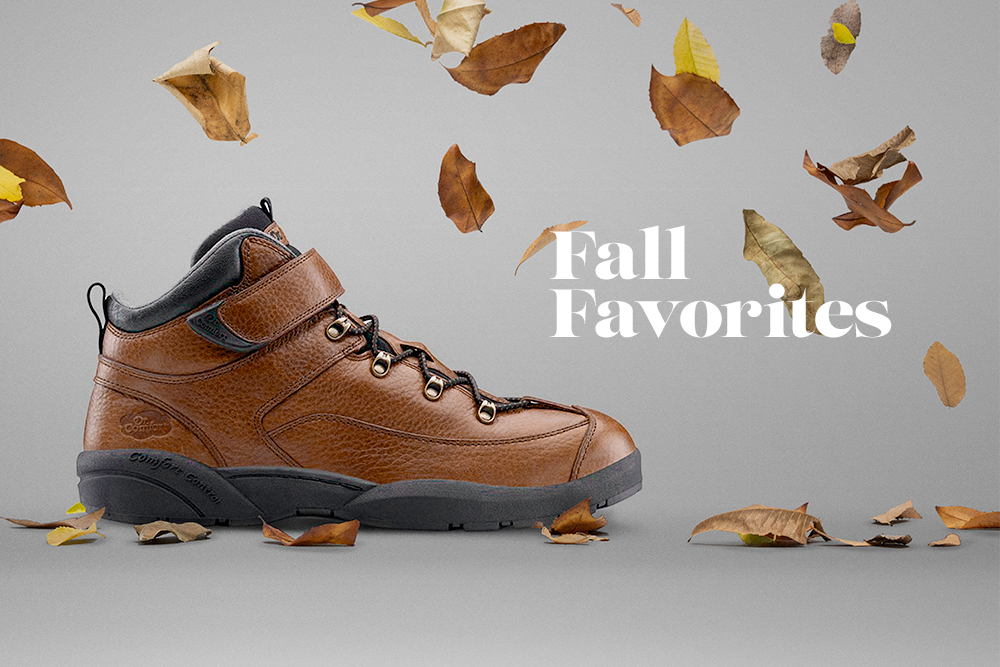 The leaves are changing, football season is in full force, pumpkin spice is added to everything, and flip flop and sandal season is ending. It is now time to think about getting a little cozier with your footwear. The Dr. Comfort line of boots and slippers can help you Fall into something to meet your Autumn needs.
These boots were made for walking….or hiking, working or any other activity!  Starting with the men's and women's chukka style boots which can be either casual or dress, let me introduce you to the Ruk and Cara. Both provide a little more ankle support with a sleek look and feel. Pair these shoes up with some blue jeans or a nice pair of slacks. Any way you wear them, these styles will go great with the season.
The hiking boot options include the Vigor and Ranger. These two rugged boots have an elastic lace and a hook and loop closure for a securing fit along with a great padded lining for comfort. Wear these on your next trip through the woods, up the mountain, or just around the block. The lightweight design will make you feel like you are hiking in the clouds.
When it comes to work boots, the Protector and Boss have your feet covered. These premium work boots do it all. They support the ankle, allow for easy removal with the hook eyelets, include a comfortable padded collar and, for the Protector, a steel toe. Not to mention, like all Dr. Comfort footwear, these boots have more room for the toes…almost ½" more than your standard shoes. So, get out there and tackle that fall project because the Boss and Protector will help you succeed!
Dr. Comfort's slipper collection helps you relax and get cozy!  In fact, two of our slippers are called Relax and Cozy so you can do just that! These styles, along with the Easy and Cuddle, all come with a great gel insert, to provide cushioning and a comfortable fleece lining. The extra depth in the toe box also allows room for your toes to move and breathe. Either choose the open back design to easily slip your foot inside (Cozy and Easy) or consider the slippers with a back (Relax and Cuddle). Whatever you choose, your feet will thank you!
You can enjoy the weather change and all the Fall activities while truly appreciating the season wearing your new Dr. Comfort boots or slippers!
The contents of this blog were independently prepared, and are for informational purposes only. The opinions expressed herein are those of the author and are not necessarily indicative of the views of any other party. Individual results may vary depending on a variety of patient-specific attributes and related factors.