Written by Brian Lane, C.Ped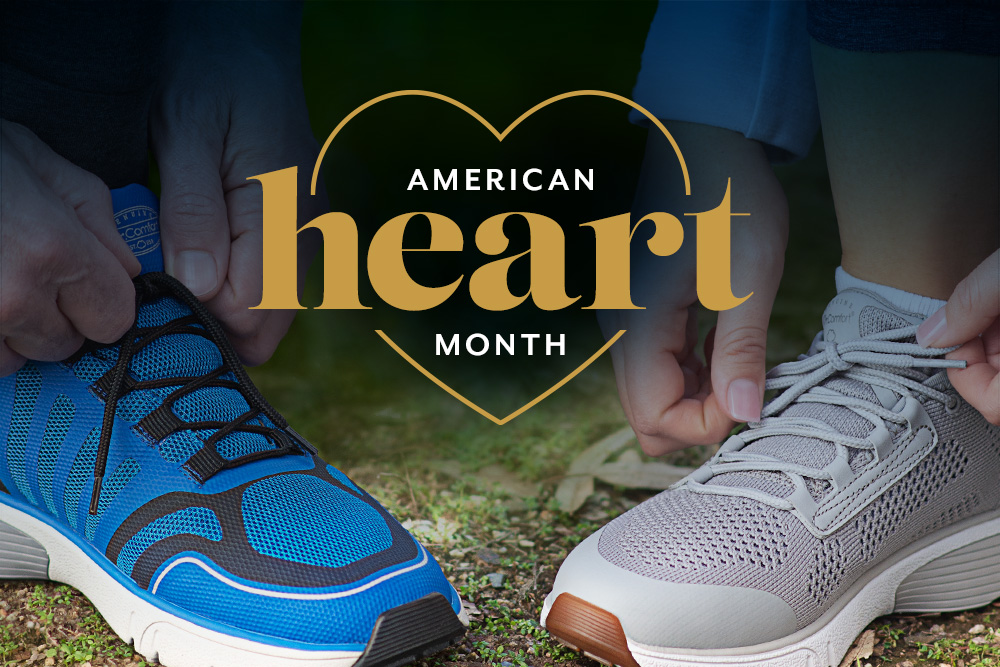 Take care of your heart and it will take care of you! This month we are focusing on cardiovascular health. Living a heart-healthy lifestyle and making simple life choices that aren't always easy.
One simple lifestyle choice to lower the risk of heart related complications is moving more. Many types of activities can help your heart. They are simple to do like taking a brisk walk, dancing, or riding a bike.  All these choices are improving blood flow and lowering blood pressure and cholesterol levels. But they aren't easy to implement. It requires you to make the first move. Are you ready?
Let's think about what you need to get started today. Number 1: Desire or motivation. Think about who you are doing this for and it may just be for yourself. Number 2: The right gear. A lot of times, the activity you enjoy might just start with the right shoes (more on that below). Number 3: The first step.  As Lao Tzu once said, "A journey of a thousand miles begins with a single step." Let's do this!
Motivated? Check
Activity in mind? Check
Shoes? Doh!
Here are some suggestions: Vigorous walking, running or maybe some pickleball (women—Diane and Grace or men—Gordon and Jack); indoor walking, bike riding or need for light weight footwear (women—Katy and Meghan or men—Chris and Jason); hiking or unstable terrain (women—Vigor and men—Ranger); the need to accommodate for swelling or foot deformities (women—Annie and men—Brian).
It is that simple to get started with improving your heart health. We can help you take the first steps at Dr. Comfort.
The contents of this blog were independently prepared and are for informational purposes only. The opinions expressed herein are those of the author and are not necessarily indicative of the views of any other party. Individual results may vary depending on a variety of patient-specific attributes and related factors.