Written by: Jeanne Bellezzo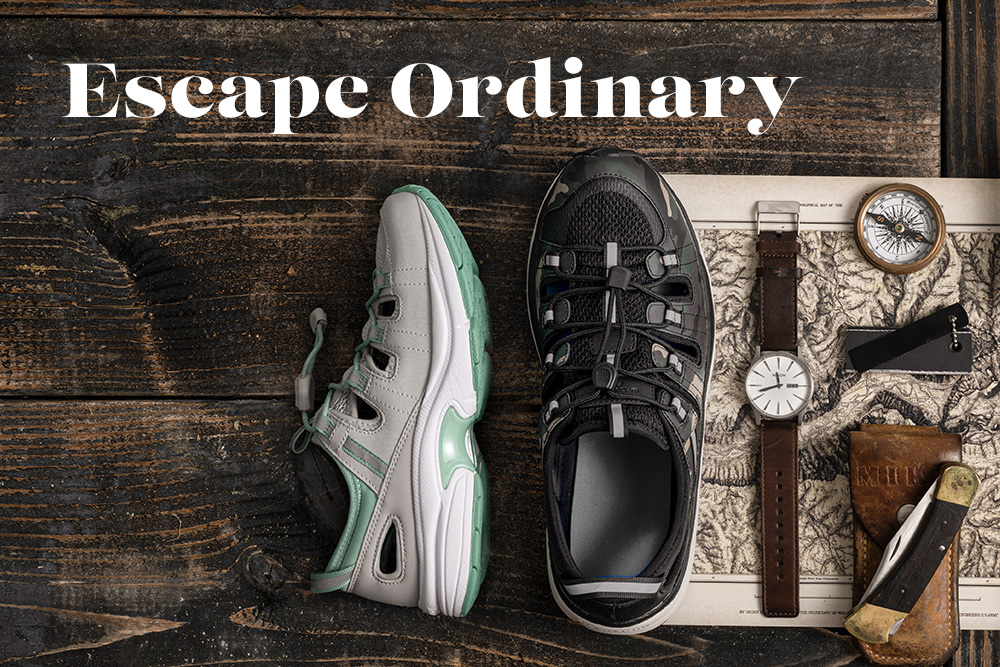 Ready for adventure? Our latest athletic shoes – named for famed explorers Marco Polo and Amelia Earhart – can take you there in stylish, supportive comfort.
More like sandals than shoes, Marco (for men) and Amelia (for women) feature ventilated leather and mesh uppers that mold to your foot for added comfort while letting air in to keep feet cool and dry. The EVA and rubber outsole enhance stability without sacrificing comfort, so you can feel confident exploring new terrain; an external shankpiece assists with normal ambulation to help keep you steady.
"Like their namesakes, Marco and Amelia are ready to go exploring," says Brian Lane, Director of Education at Dr. Comfort®. "They combine strength and durability with support and comfort for diabetes-related foot conditions, arthritis and plantar fasciitis, so you can focus on your journey instead of your feet."
The newest additions to the full line of Dr. Comfort® athletic shoes have a soft micro-suede lining that reduces the risk of skin breakdown, and adjustable quick-tie/lace closures to slip them on and off easily. Choose from on-trend colors including black, gray, green or camo for men and black, gray/green and burgundy for women.
Whether you're walking around town or along trails, take Marco and Amelia with you.
The contents of this blog were independently prepared, and are for informational purposes only. The opinions expressed herein are those of the author and are not necessarily indicative of the views of any other party. Individual results may vary depending on a variety of patient-specific attributes and related factors.