Men's Athletic Shoe
Rugged, on-trend athletic shoes bring comfortable support to every adventure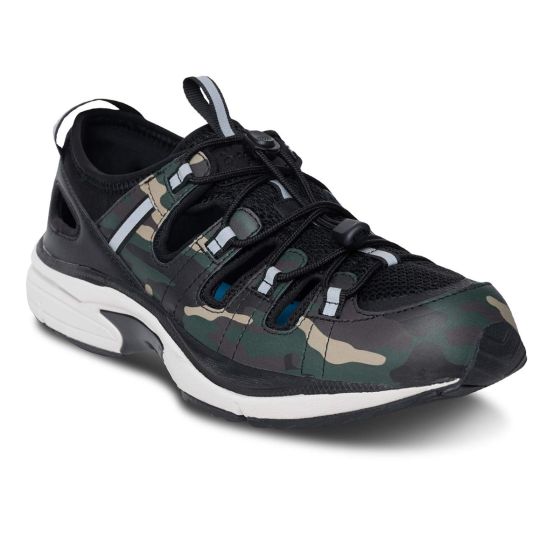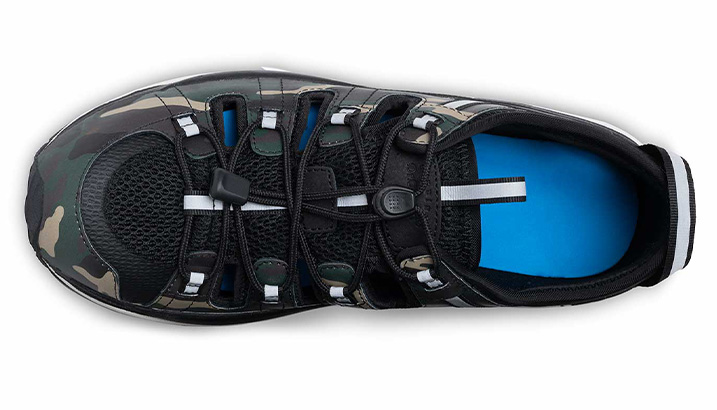 About Marco
Like their namesake Marco Polo, these go-anywhere athletic shoes will take you exploring in style. Along with the stability and support of the EVA and rubber outsole, an external shank piece helps promote normal ambulation. Lightweight and breathable with ventilated leather and mesh uppers, the Dr. Comfort® Marco keeps feet cool, dry and comfortable. Quick-tie/lace closures make slipping them on and off effortless.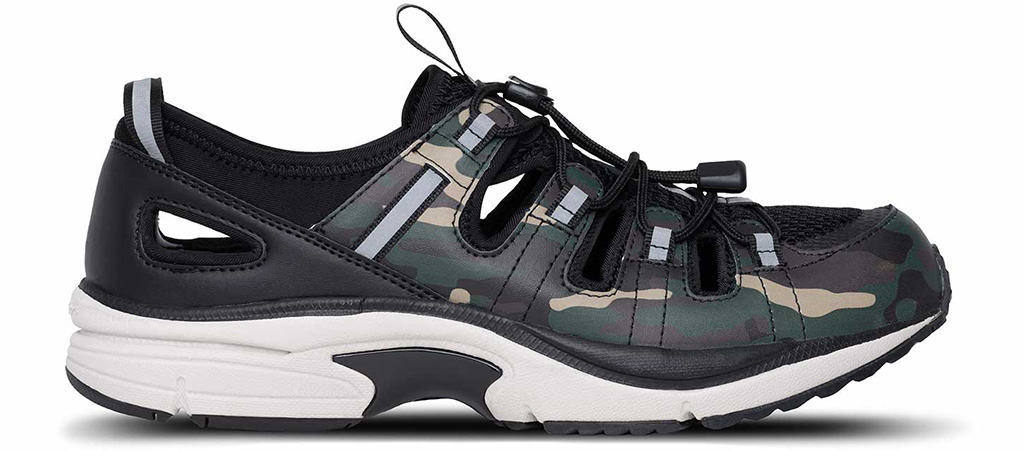 Explore the Features
Lightweight and Breathable
Ventilated leather and mesh uppers let air in to keep feet cool and comfortable
Comfortable Durability
EVA and rubber outsole maintain cushion without sacrificing stability
External Shank Piece
Assists with normal ambulation
Quick-tie/lace Design
Lace closure is easy to put on, take off and adjust
Gentle on Skin
Soft interior micro-suede lining reduces risk of skin breakdown
Multiple Colors
Choose black, grey, green or camo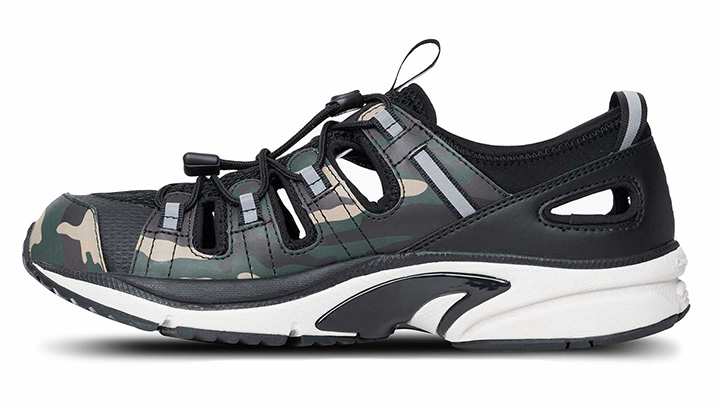 Indications include foot problems associated with: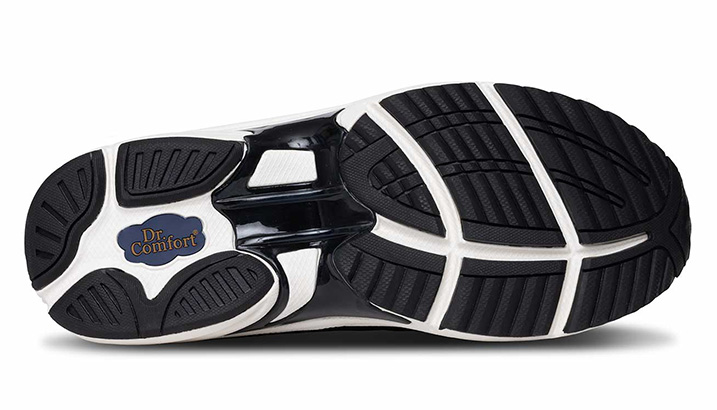 Additional Details
Widths: Medium (B/C/D), Wide (E/EE), Extra Wide (EEE/EEEE)
Sizes: 6 - 15 (11 thru 15 Full Size Only)
Colors: Black, Camo, Grey & Green
Material: Leather and Mesh Upper with Micro-suede Lining, EVA/Rubber Outsole, with Quick-Tie Lace.
Collection: Athletic Shoe, Sandals
Type: Men's Non-Reimbusable
HCPCS / NDC: Not Applicable
Product Care With a washcloth, use a small amount of mild soap, Woolite, and water. Air dry. Can use a baby wipe if the shoe has first been sprayed with a fabric protector. Do not machine wash.
Learn More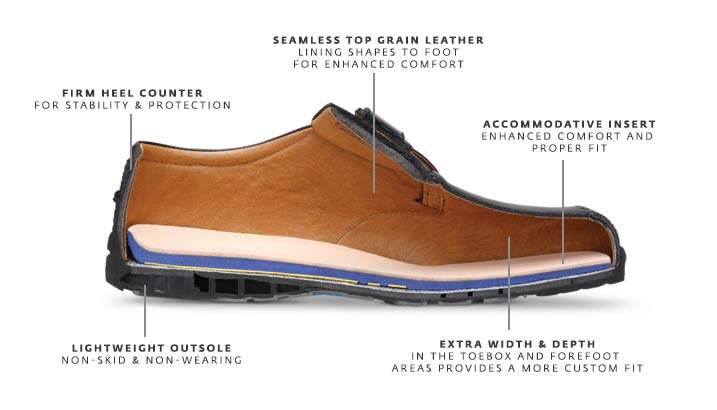 Dr. Comfort Technology
Podiatric Medical Association approved, we use the best technology, material, and craftsmanship in construction to deliver comfortable and top-quality diabetic shoes. With thorough designs, shoe modifications, 3D technology and more, Dr. Comfort shoes can protect your feet against the complications of diabetes.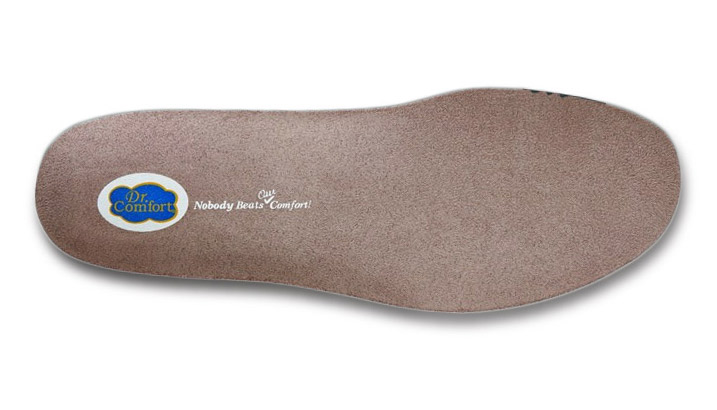 Gel Inserts
Gel insoles come standard in Dr. Comfort shoes. Delivering gel padding under the metatarsals and heel, these inserts provide medial and lateral stability for proper bio-mechanical support, balance and all-day comfort.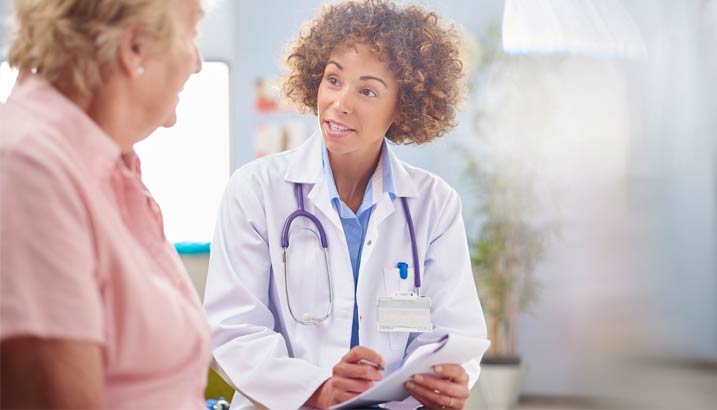 Understanding Diabetes
Diabetes can cause nerve damage and poor circulation that can be hazardous to your feet. Wearing extra width and depth shoes can help alleviate pressure on swollen feet, bunions, or hammer toes for a more comfortable fit. Our supportive, lightweight athletic shoe design of the MARCO protects your feet for all-day wear.