Written by Erick Janisse, CO, CPed
Dr. Comfort® Education Department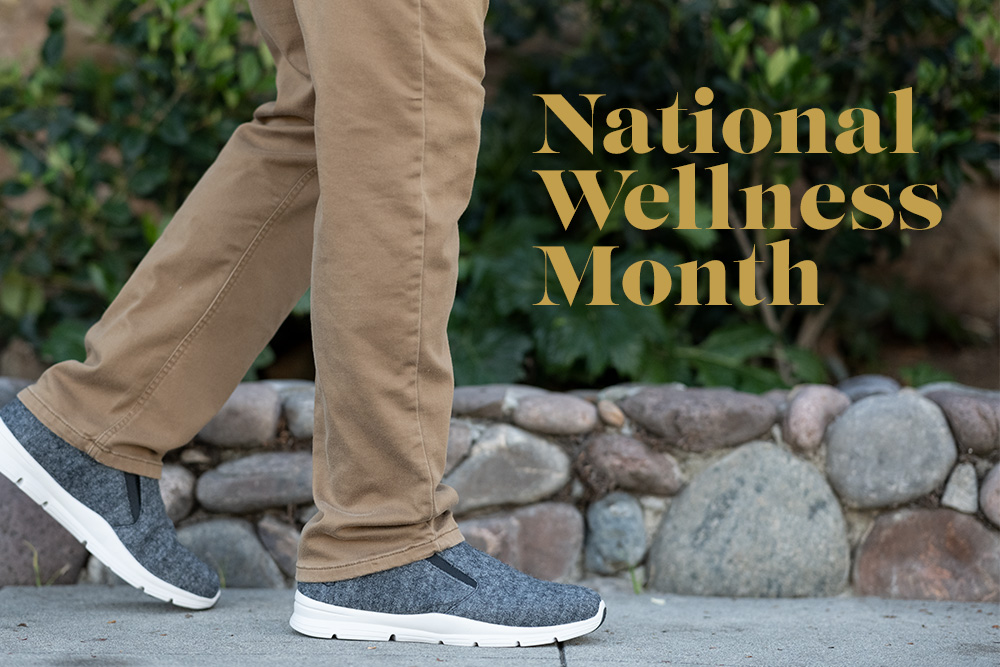 Sometimes…especially lately…it seems we're doing all we can just to get through the day; just to survive.  But wouldn't you like to thrive instead? Taking a little time each day to focus on your overall wellness can shift you from just surviving over to thriving – and enjoying life to the fullest.
"Wellness" isn't just a euphemism for "Exercise and lose weight, you couch potato!"  Not at all.  Wellness is primarily being in good physical health as well as being in a state of good mental health.  The two are intricately linked and trouble with one often causes trouble in the other. By the same token, improving one, often helps the other. There has been much research published that supports the fact that the better you feel physically, the better you'll feel mentally – and the happier you'll be.
This doesn't mean you have to set lofty (and often unattainable) goals like completing an Iron Man triathlon to commemorate your seventieth birthday.  Wellness means starting slowly - and doing things you find enjoyable.  Make it a point to take a walk three or four times a week.  Or, heck, every day!  It can be a walk around the block, a stroll in the park or a few laps at the track at the middle school. Doing it with a friend not only makes it more fun, but it helps to hold each of you accountable.  And don't forget all of the comfy and supportive walking shoes that you can get from Dr. Comfort®.  For women, the Refresh, Spirit, Grace and Diane are great choices.  For the gentlemen, the Gordon, Endurance, Performance and Winner are just some of our excellent walking shoes styles.
Take up an interesting new hobby.  Maybe you want to learn to cross-country ski or go snow-shoeing this winter.  Take horsemanship or even riding lessons (horses are good for the soul, too!).  Head out into the wilderness for some mild hiking and birdwatching.  Learn to play the drums – that's a great cardio workout and super fun. There are all kinds of things out there that are good for your mind and body.
Sign up for a cooking class and learn some delicious new healthy recipes that you can share with your friends and family.  Check your community centers.  Our local grocery store even has healthy cooking classes!
Finally, if you're trying to lose weight, don't fret if you're not losing weight as quickly as you'd like to - or even at all.  Research has shown that even just trying to lose weight (in earnest) leads to significantly better health!
The contents of this blog were independently prepared and are for informational purposes only. The opinions expressed herein are those of the author and are not necessarily indicative of the views of any other party. Individual results may vary depending on a variety of patient-specific attributes and related factors.