By: Jeanne Bellezzo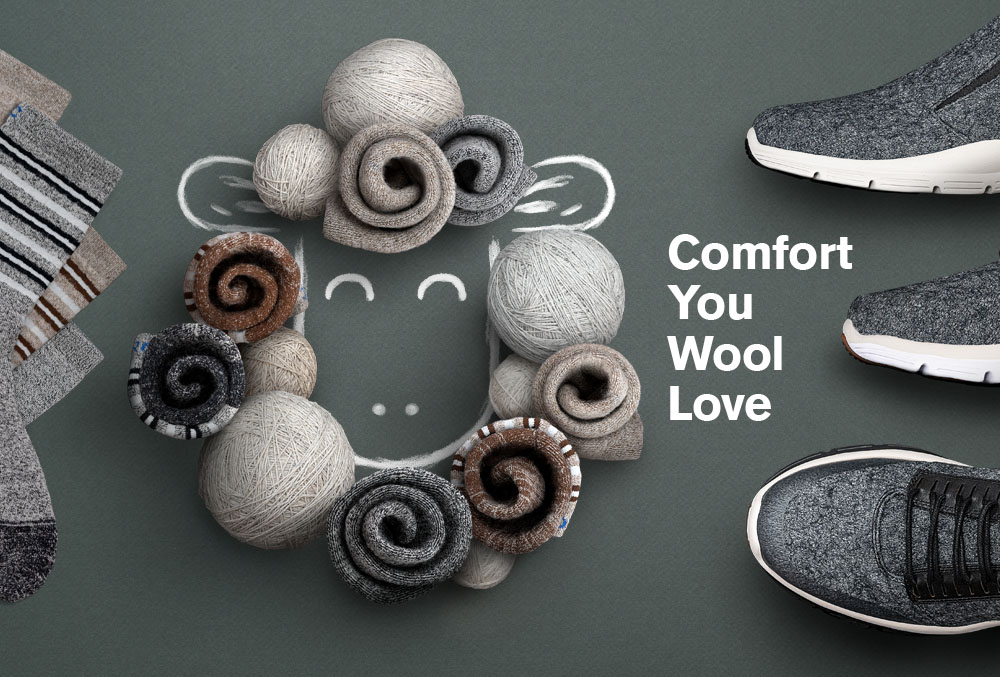 Ahhh, wool. There may be no more stylish way to keep your feet warm, dry and comfortable. Combine wool with a casual athletic design and therapeutic features, and you have a great shoe for foot problems associated with diabetes, arthritis and hyperhidrosis (excessive sweating).
The new Dr. Comfort® wool shoes for men and women offer modern, fashionable styles with all the benefits of high-quality Merino wool. In addition to being soft and cozy, wool helps maintain body temperature. The natural fibers wick away moisture to keep socks and feet snug and dry, and let air circulate for breathability. Plus, wool provides antibacterial protection and natural odor resistance for a fresh, comfortable feeling even after hours of wear.
Our go-anywhere wool shoes not only look good and feel great, they provide the support and stability your feet need. EVA and rubber outsole and extra depth help reduce movement, so you feel more secure. They slip on easily and offer convenient lace-up and hook-and-loop closures for a flexible fit.
Put a sock on it
Wearing other shoes or just want to keep your toes toasty around the house? Pull on a pair of our wool crew socks.  Made from 60% Merino wool and designed for therapeutic comfort, these comfy mid-weight socks feature non-binding stretch tops to allow circulation and seamless toes that don't irritate skin. Built-in arch support and protective padding on the leg and foot help keep the sock in place, reduce friction and help protect skin from pressure and impact. Like our wool shoes, these socks are naturally breathable, odor-resistant and moisture-wicking. They're perfect for everyday wear – with or without shoes.
The contents of this blog were independently prepared, and are for informational purposes only. The opinions expressed herein are those of the author and are not necessarily indicative of the views of any other party. Individual results may vary depending on a variety of patient-specific attributes and related factors.