Written by: Jeanne Bellezzo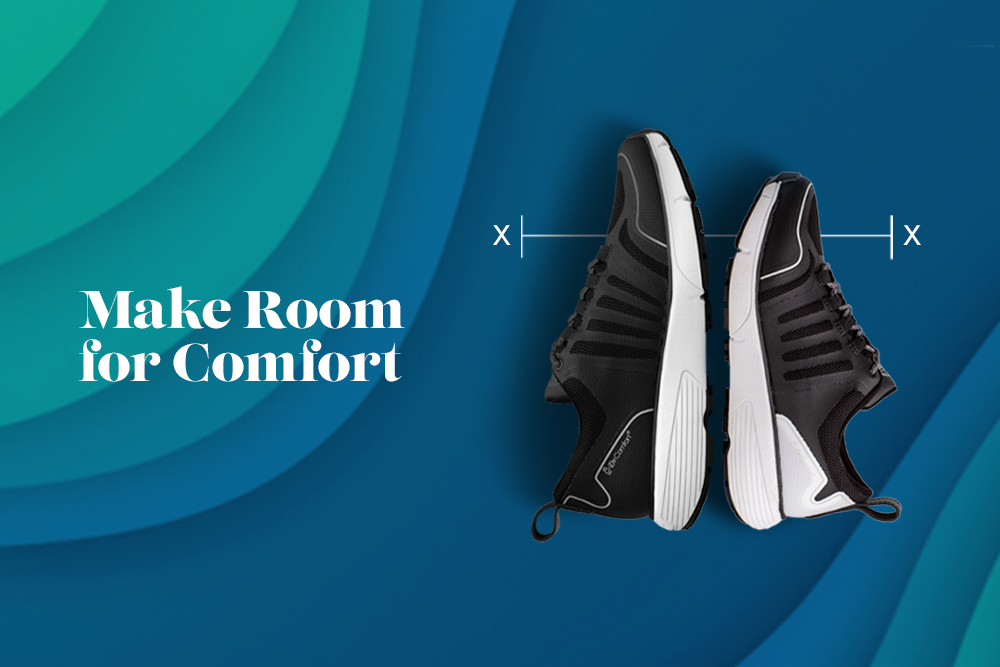 Your Favorite Athletic Shoes Now Have Double Depth
You asked for them, and they're here! Our popular Gordon and Grace athletic shoes – the ones you count on for any adventure – are now available with double depth. With Gordon X  (for men) and Grace X  (for women), your favorite activities will feel even better with a roomier fit that gives your feet more space.
These new cross-functional shoes have the same sleek, modern design as the popular originals, but with the added benefit of a full-length, heel-to-toe filler that you can easily remove for added depth.
"That extra interior space is great for people with diabetes, poor circulation, foot ulcers, peripheral neuropathy, edema and conditions like hammertoes and bunions that can make wearing standard-depth shoes uncomfortable," says Brian Lane, Director of Education at Dr. Comfort®. "Plus, the double depth easily accommodates orthotics, custom inserts and thicker socks."
Along with added depth, Gordon X and Grace X combine style and performance with stability and protection. The firm heel counter and dual-density midsole and footbed provide extra medial and lateral stability, while the anti-abrasion sole helps prevent slipping, so you can move with confidence. A protective toe box helps guard against stubbed toes, and reduced seam lines minimize skin irritation.
Lightweight and fashion-forward, Gordon X and Grace X feature 3D mesh exteriors, micro-suede interiors, and are available in three widths. A lace-up closure makes them easy to put on, take off and adjust for comfort.
Whether you're walking, running errands or just going about your day, give Gordon X and Grace X a try to help keep your feet supported, comfortable and on trend.
The contents of this blog were independently prepared, and are for informational purposes only. The opinions expressed herein are those of the author and are not necessarily indicative of the views of any other party. Individual results may vary depending on a variety of patient-specific attributes and related factors.