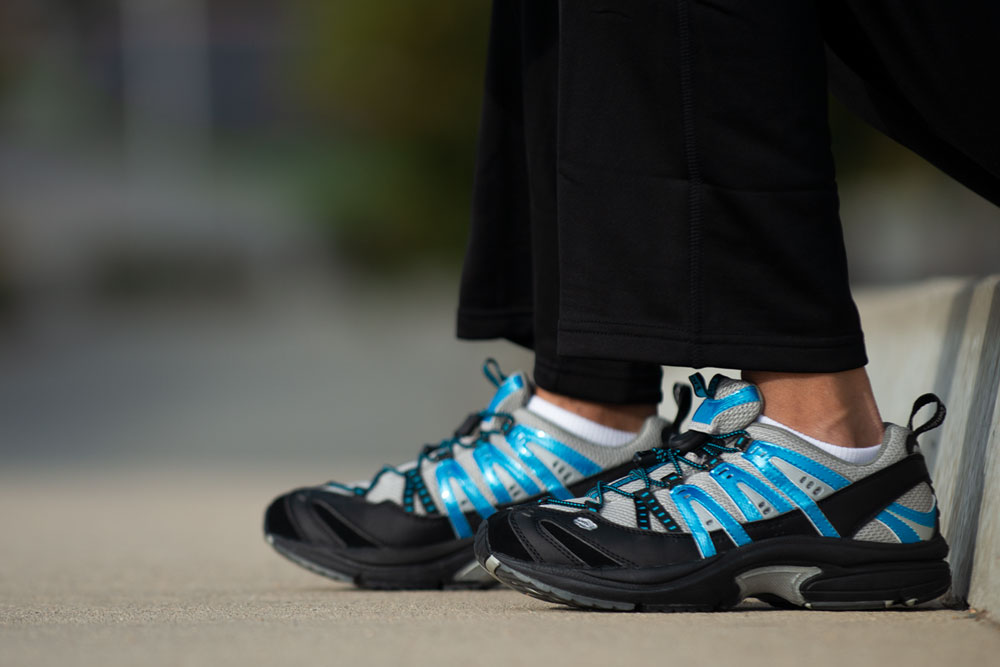 Lace up and feel great this year.
There's no need to make the choice between fashion and comfort. With Dr. Comfort®, there's only one decision you need to make: Which style?

The Dr. Comfort® Athletic Collection has various shoe styles to meet the needs of your liking, whether you're looking for bright and bold or subtle, neutral colors. We want to make sure that your foot is supported and comfortable every step of the way while you embark on your active lifestyle because staying in motion is one of the best forms of medicine.
While every foot is different, and your activity of choice may vary, we offer an Athletic collection that can help you and your feet stay happy and healthy. Here are three things you didn't know about our athletic collection that will help you have an active year.
Removable, Supportive Insoles
The removable insoles feature a supportive polyurethane layer, gel pods in the forefoot and heel for comfort and support while wearing. In addition, the footbeds of our athletic shoes can be removed to accommodate your own orthotics so you can take every stride in personalized comfort.
Support Various Foot Health Issues
Our athletic shoes can help provide support and comfort to a variety of foot-related issues such as:
Diabetes
Plantar Fasciitis
Corns
Calluses
Swollen Feet
Osteoarthritis
Rheumatoid Arthritis
Bunions
Hammer Toes
Morton's Neuroma
Injuries involving tendons, muscles, and bones (e.g. Achilles Tendonitis)
Long-Lasting, Comfort and High-Quality Material
Constructed with leather and mesh uppers, our athletic wear offers ventilation to help regulate heat and keep your feet cool and dry. You'll experience a roomy, protective toe box to help prevent skin irritation and toe stubbing during movement and a firm heel counter with extra medial and lateral support and stability for day-to-day activities.
The Athletic Collection uses top-of-the-line technology, material, and craftsmanship in construction to deliver comfortable and high-quality diabetic shoes. With thorough designs, shoe modifications, 3D technology and more, Dr. Comfort® shoes can help protect your feet against the complications of diabetes.
Shop the Men's and Women's Athletic Shoes
The contents of this blog were independently prepared, and are for informational purposes only. The opinions expressed herein are those of the author and are not necessarily indicative of the views of any other party. Individual results may vary depending on a variety of patient-specific attributes and related factors.