Written by Mallory Lor, C.Ped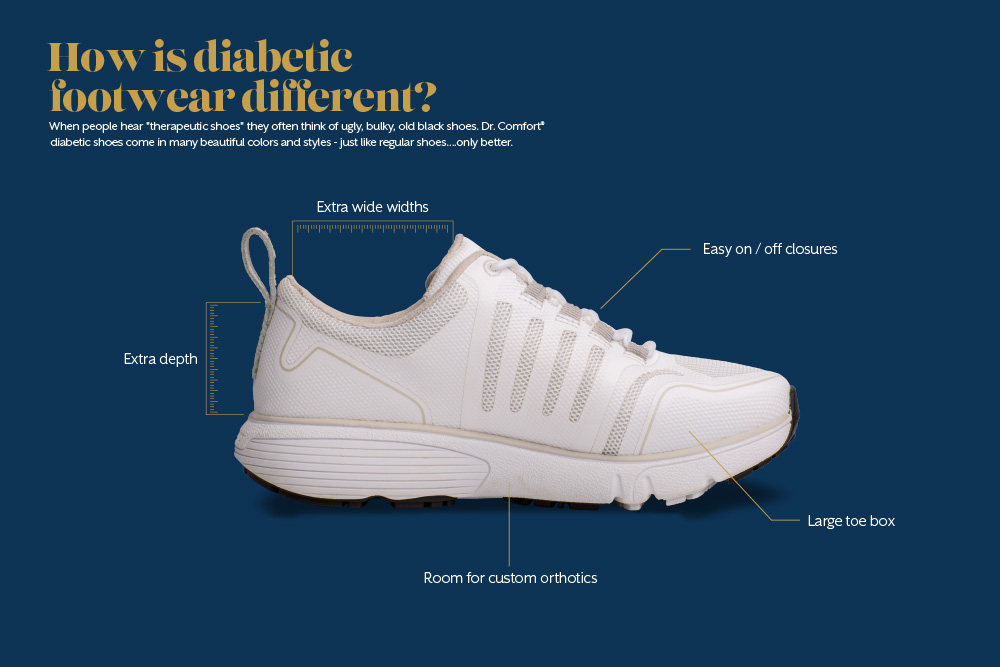 Today is National DNA Day, which commemorates the discovery of the DNA double helix and the completion of the human genome project in 2003. You are probably thinking, why is a diabetic shoe company writing about this? Well, we thought it would be the perfect opportunity to talk about the DNA of diabetic shoes and diabetic socks.
What is in the DNA of a diabetic (or therapeutic) shoe? Medicare has some basic criteria when it comes to diabetic shoes:
Keeping the health and safety of customers in mind, Dr. Comfort® has taken additional measures in the construction of diabetic shoes:
Seamless toe boxes: Dr. Comfort® shoes do not have bumpy seams in the toe box of the shoes. This helps to reduce rubbing and pressure points on those sensitive feet.
Variety of styles and soles: Looking at our line of shoes, you'll notice the vast array of styles and different types of soles available.
Customizable: Dr. Comfort® shoes are constructed to be customized if needed. We can add a lift, lengthen or shorten straps, add a rocker sole and do many more customizations to ensure the shoes meet the specific needs of the wearer. (These modifications are only available through a Dr. Comfort® provider.)
Dr. Comfort® shoes are truly designed with YOU in mind! Our shoes are primarily available through health care providers who specialize in foot health. Proper footwear can help prevent more serious complications for those at risk of diabetes. If you qualify, Medicare or other insurance plans may help cover the cost. Click here to find a footwear professional.
The contents of this blog were independently prepared, and are for informational purposes only. The opinions expressed herein are those of the author and are not necessarily indicative of the views of any other party. Individual results may vary depending on a variety of patient-specific attributes and related factors.