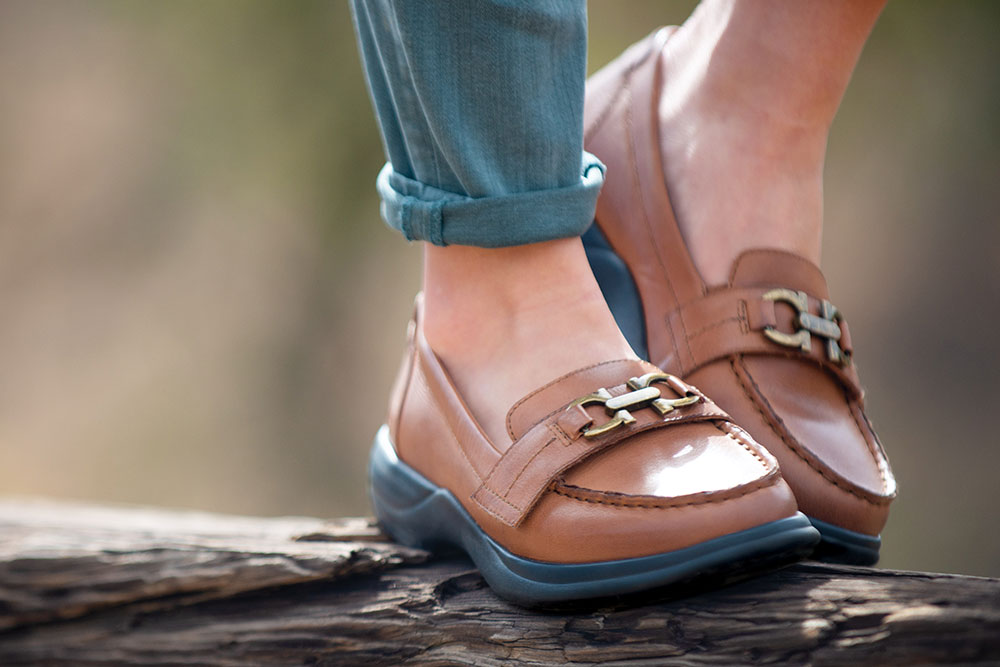 Meet Mallory
Whether heading to work, casual outing or a special event, the Mallory is there with you every step of the way.
We're excited to introduce a new addition to the Dr. Comfort® Women's Dress Collection: The Mallory. A sleek-looking, slip-on dress shoe that delivers plenty of fashion and function.

Crafted with genuine leather and soft micro-suede lining, the Mallory is designed with a rigid shank in the mid-foot of the outsole for arch support and stability while the reduced seamlines and roomy toe box provide comfort. One of Mallory's goals is to help prevent complications, which can include ulcerations, calluses, or even amputations for those with diabetes.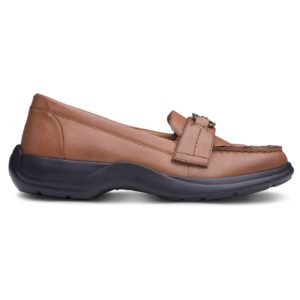 Features of the Mallory Include:
Adjustable contact closures
Full-grain upper & micro-suede lining
Rigid shank for increased arch stability
Soft material and reduced seam lines
Full-length, head-to-toe filler
Modern and versatile, the Mallory delivers beautiful details and luxurious finishes that pairs well with any style.
Available in Black and Brown, dress up your outfit with the Mallory.
Like all Dr. Comfort® shoes, the Mallory has removable insoles to accommodate your own orthotics. Our shoes are made using only the finest quality materials—so they're as fashionable as they are comfortable and healthy for the feet.
Our shoes are designed to sustain the highest levels of foot health, especially for people living with diabetes and other foot conditions including Arthritis, Morton's Neuroma, Plantar Fasciitis, Achilles Tendonitis, swelling, bunions, hammertoes and more.
Shop the Mallory
Individual results may vary. Neither DJO Global, Inc. nor any of its subsidiaries dispense medical advice. The contents of this blog do not constitute medical, legal, or any other type of professional advice. Rather, please consult your healthcare professional for information on the courses of treatment, if any, which may be appropriate for you.