Women's Dress
A modern-day leather slip-on dress shoe with micro-suede lining.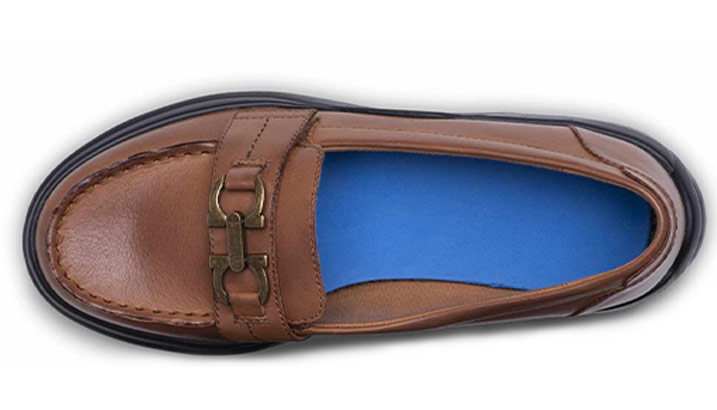 About Mallory
Slide on a versatile style that works for you. The Dr. Comfort® Mallory is a sleek-looking, slip-on women's dress shoe that can help relieve your aches and pains with a touch of style! Crafted with genuine leather and soft micro-suede lining, the Mallory is designed with a rigid shank in the mid-foot of the outsole for arch support and stability while the reduced seamlines and roomy toe box provide comfort.
One of Mallory's goals is to help prevent complications, which can include ulcerations, calluses, or even amputations for patients with diabetes. The beautiful details and luxurious finishes of the Mallory pairs well with any outfit, whether heading to work, dressy event, or casual outing.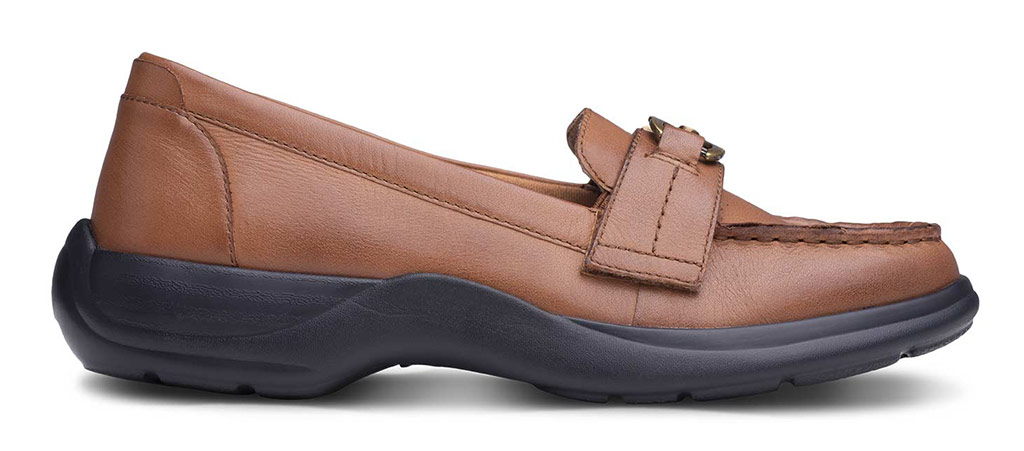 Explore the Features
Removable Insoles
Footbeds can be removed to accommodate your own orthotics
Arch Stability
Use of rigid shank in the mid-foot of the outsole delivers arch stability
Improved Comfort
Reduced seamlines, soft micro-suede lining, and uppers with reduced stitching deliver comfort and help prevent skin irritation
Added Support and Improved Fit
Firm heel counter for support, padded heel counter, and padded tongue to help reduce irritation
Easy On/Off Application
Slip-on style allows this for easy on/off application
Genuine Leather
Constructed with genuine leather for comfort and good foot support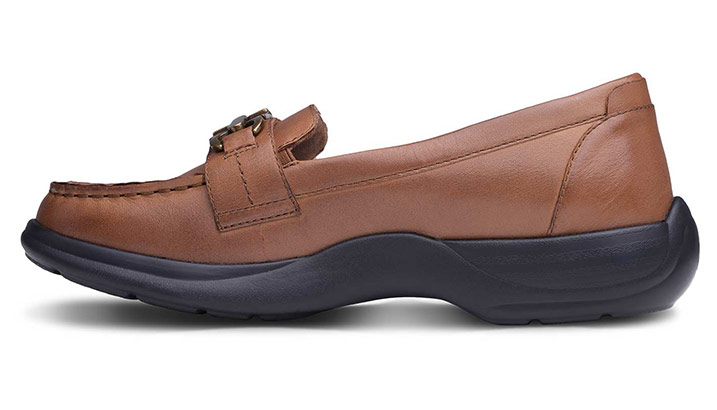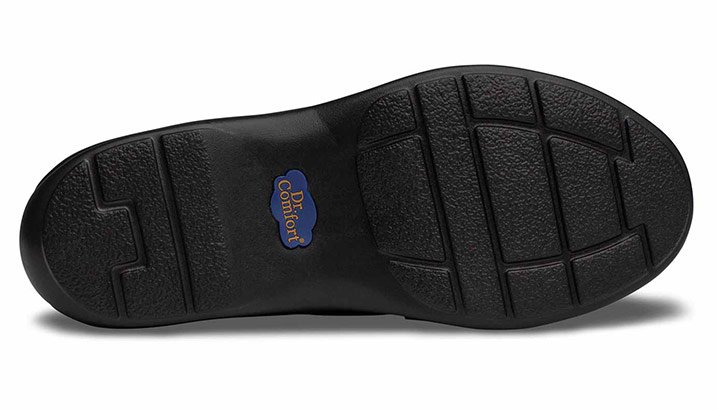 Additional Details
Widths: Narrow (A/AA), Medium (A/B), Wide (C/D), Extra Wide (E/EE)
Sizes: 4 - 12
Colors: Black, Brown
Material: Leather
Collection: Dress
Type: Women's Reimbursable
HCPCS / NDC: A5500 Shoes / 000005500
Product Care If your shoes are dirty, we suggest that you first clean them with a damp cloth. Use a cleaning and conditioning crème for the leather shoes. Simply apply the crème with a clean dry cloth and work it into the leather. Buff or brush out to provide a fresh finish. If needed, a colored shoe crème may also be used.