Dr. Comfort and the American Diabetes Association® have partnered up to provide footcare resources to people living with diabetes and their caregivers.
Dr. Comfort is the national sponsor of Living with Diabetes: Foot Care & Amputation, a website journey on the American Diabetes Association® website. The Foot Care & Amputation section of the platform leads each user to learn to care for their feet, understand foot conditions and complications, ways to stay physically active, and more. Individuals living with diabetes and their caregivers can access this platform by answering a few simple questions to help guide them on their journey to reach the tools, resources, and education they need for successful foot care.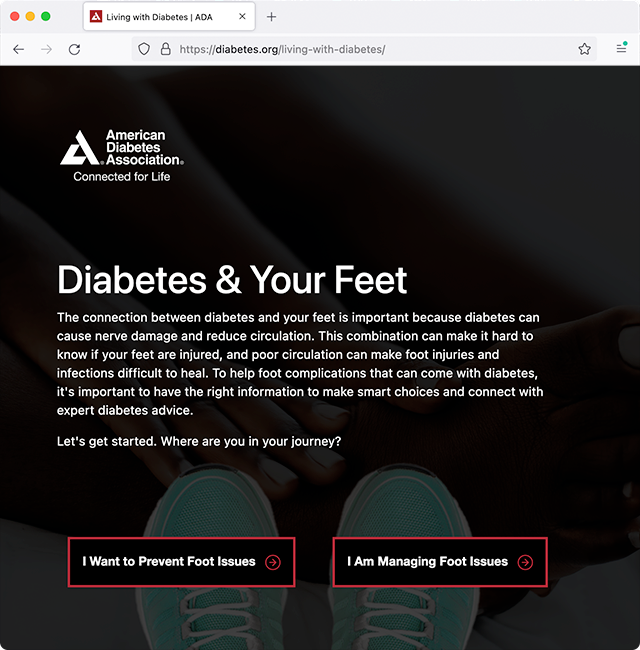 Dr. Comfort is proud to be at the forefront of helping people with diabetes live fuller lives through our partnership with the American Diabetes Association®.
The American Diabetes Association® is proud to partner with Dr. Comfort to bring credible education and resources to reduce the risks of foot issues and serious complications that can be associated with it. Together, we help those living with diabetes and prediabetes thrive.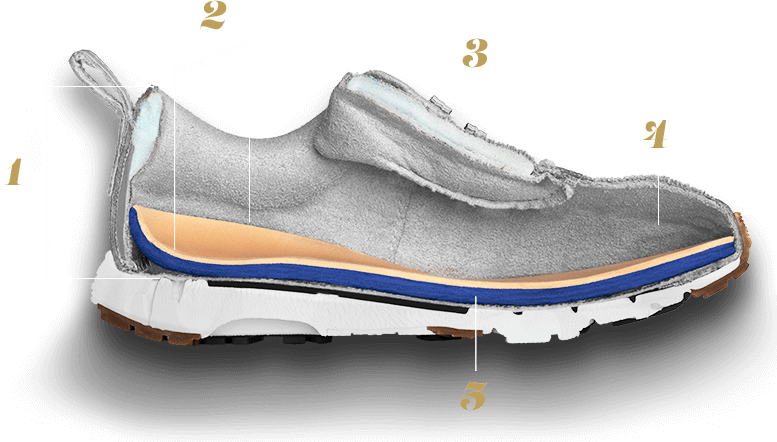 Extra depth options
Extra wide widths
Easy on/off closures
Large toe box
Custom orthotics available
Built with you in mind
Straight out of the box, Dr. Comfort offers a number of design features and technologies to help those struggling with foot health get the comfort they need. To experience the full range of benefits the Dr. Comfort brand offers, we recommend you visit a podiatrist. They will work directly with us to customize your footwear to the unique shape of your foot and the conditions you may struggle with.
MediCare can help
You may be eligible to have Medicare help cover the cost of your Dr. Comfort footwear. Medicare and supplemental insurance may reimburse part or all of the cost of Dr. Comfort shoes and prescription inserts for diabetics who meet a certain criteria. A qualified health professional can determine if you are eligible.
Coverage is for anyone with Medicare Part B (or other qualified insurance) who has diabetes, has appropriate documentation from a qualified physician, and:
Previous amputation of the foot, or part of either foot
History of ulcers
History of pre-ulcerative calluses
Diabetic neuropathy with evidence of callus formation
Foot deformity
Poor blood circulation
Consult a qualified expert or Medicare program representative for more details.