Therapeutic Comfort Wool Crew Socks
Crew length unisex diabetic sock, featuring merino wool with light cushion and non-binding stretch.

About Marl Therapeutic Comfort Wool Crew Socks
The forecast calls for cozy and dry when your feet are wrapped in these merino wool crew socks. The Therapeutic Comfort Diabetic Socks with Merino Wool are designed with diabetic foot needs in mind and deliver casual comfort everyone will love. Made of 60% Merino Wool, the marl crew offers extra stretch and temperature regulation in a hiker sock design that feels more plush and inviting with each wash and wear cycle. These will quickly become one of your sock drawer favorites.
Explore the Features
Seamless Toes
Flat toe closure helps prevent rubbing and irritation of skin
Arch Support
Provides light support and helps sock stay in place, reducing friction and helping to reduce the risk of blisters.
Light Protective Padding
Helps provide protection against injury to the skin. Cushions impact, helps reduce pressure and frictional force on the skin surface.
Moisture Wicking
Helps keep feet dry and helps regulate skin temperature
Breathable Natural Fiber / Ventilation Panels
Air flow helps keep feet dry
Natural Odor Resistance
Wool absorbs odors to help keep feet and shoes smelling fresher.
Recommended for the following conditions:
Recommended for everyday use by the global adult population, especially beneficial for people who suffer from diabetes, edema and other health concerns that affect the feet.
Additional Details
Sizes: XS, S, M, L, XL
Colors: Brown, Char
Material: 60% Merino Wool, 32% Nylon, 8% Spandex
Collection: Dr Comfort® Therapeutic Comfort / Diabetic Socks with Merino Wool
Type: Non-Reimbursable
Application Information:
Sit on a sturdy chair or side of the bed. This is to ensure proper balance.
Stretch open the top of the sock and insert toes.
Slide toes inside the sock and align the sock so the toe section is even and straight.
Keeping the sock straight, pull over your heel and work up onto your leg. Adjust fabric to smooth out any wrinkles.
Product Care
Machine wash in warm water on a gentle cycle and with a delicate detergent. Tumble dry low. Do not bleach, iron or wring dry.
Learn More
Compression Support Levels
Understanding Varicose Veins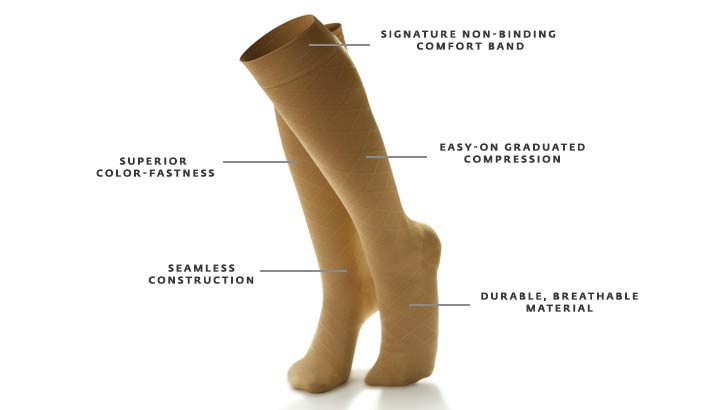 Dr. Comfort Technology
Engineered with innovative technology and high-quality material, our compression wear products combine function, fashion, and comfort to aid in preventative and therapeutic support.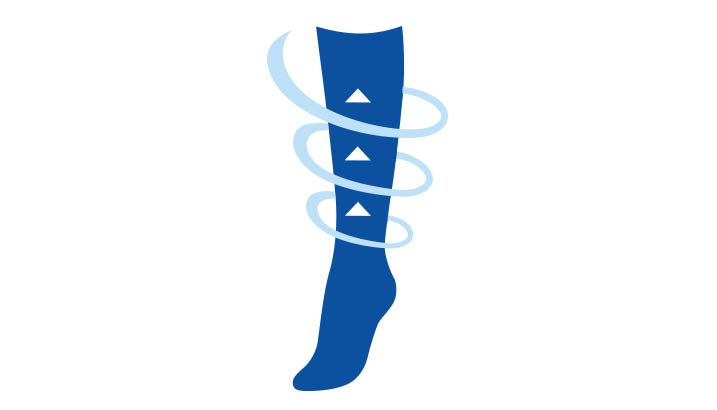 Compression Support Levels
Determining the right compression level can be tricky. We're here to help. There are four compression levels, which are measured in millimeters of mercury (mmHg). The higher the numbers, mean more compression.
10-15 mmHg: Low compression, helps relieve minor swelling of feet, ankles, and legs.
15-20 mmHg: Medium compression, helps relieve tired, aching legs, and swelling of feet, ankles, and legs. Helps to manage mild symptoms of varicose and spider veins.
20-30 mmHg: Firm compression, helps relieve moderate symptoms of varicose veins. Helps to prevent recurring venous leg ulcers, promote circulation and more.
30-40 mmHg: Extra firm compression, helps manage advanced symptoms of varicose veins, venous leg ulcers and more.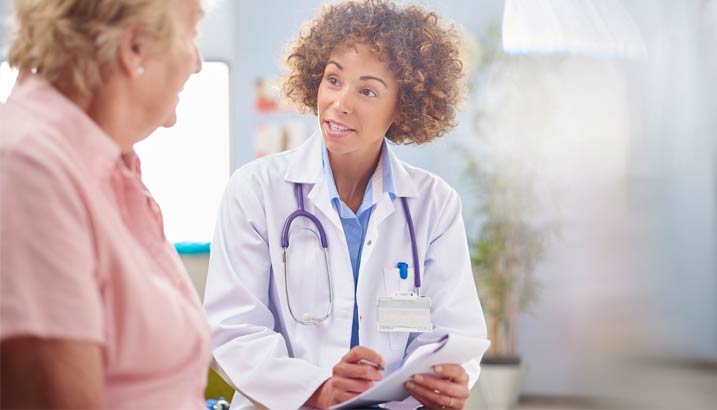 Understanding Varicose Veins
Varicose veins (also known as varicose or varicosities) happens when the veins become enlarged and overfilled with blood. Usually affecting the legs, ankles, and feet because they are the farthest from the heart and gravity makes it harder for the blood to flow upward. Symptoms can be skin discoloration, pain, swelling, aches or ulcers. Fortunately, wearing compression hosiery can help ease pain and prevent varicose veins from getting worse. The Everyday Style Connect the Dots supports your lower extremities, helping to circulate blood more efficiently in the veins and leg muscles.