Our Compression Wear
Our compression wear combines function, fashion and comfort for preventative and therapeutic support.
What is Compression Wear?
Designed to apply pressure to the legs, ankle and feet, compression socks, stockings, hosiery, leggings and leg or arm sleeves are garments that help improve blood circulation to help prevent issues such as swelling, fatigue, varicose veins, deep vein thrombosis (DVT) and more.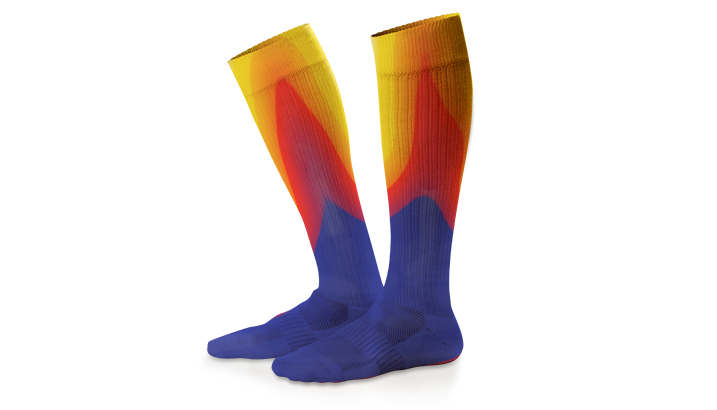 Compression Levels
There are four compression levels, which are measured in millimeters of mercury (mmHg). The higher the numbers, the more compression.
10-15 mmHg: Gentle compression. Great for everyday preventative support. Safe for people with diabetes, too.
15-20 mmHg: Moderate compression. Ideal following surgery, during and after pregnancy and when traveling.
20-30 mmHg: Firm compression. Recommended during and after pregnancy and following vein ligation procedures.
30-40 mmHg: Extra firm compression. Typically used by physician recommendation.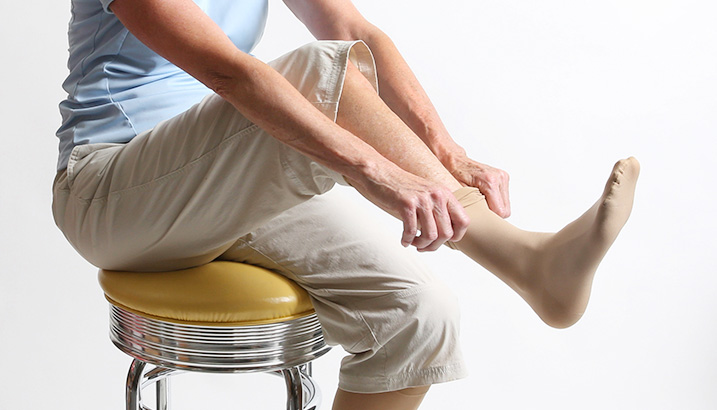 Types of Compression
Anti-embolism Stockings: Anti-embolism stockings are for post-surgical patients with limited mobility to help prevent blood clots (Deep Vein Thrombosis - DVT).
Compression Hosiery: Compression hosiery is for every day wear to help with fatigue, aches, swelling, edema and varicose veins or issues related to Venous insufficiency.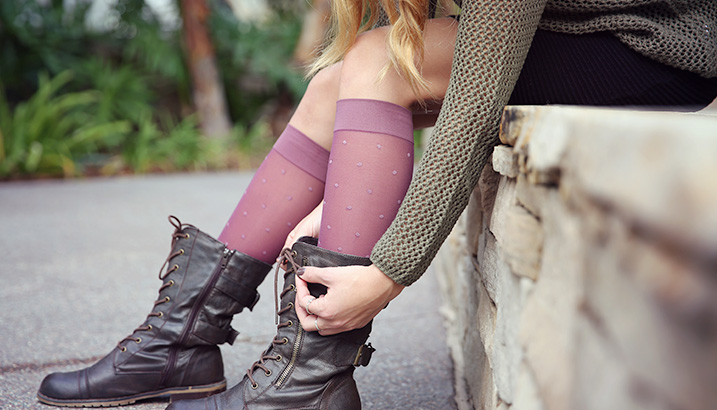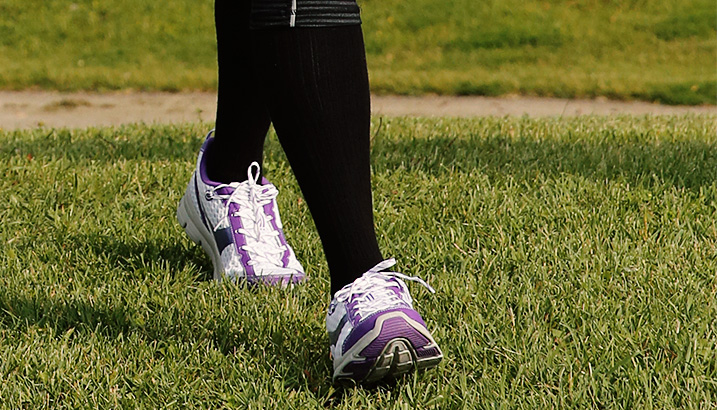 Compression Wear Lines
At Dr. Comfort, we offer two brands of compression wear:
Shape to Fit: Designed with simplicity and style in mind, our Shape to Fit line combines innovative materials and technology with attractive styles for both men and women. We offer a complete line with simple color coded packaging designed to help select the preferred compression level. Shape to Fit compression is segmented into three categories. Within these three categories are styles for both men and women as well as a variety of unisex styles:
Comfort Collection (Opaque)
Sheer Collection
Medical Collection (Anti-Embolism and MicroFiber)
Rejuva: Our Rejuva line delivers the highest level of fashion for compression legwear, showing off just the right amount of pizzazz. Featuring bold and stylish patterns, Rejuva provides therapy for preventive and therapeutic support. The graduated compression helps to energize the legs and alleviate swelling while its contoured design promotes a comfortable fit.