Unisex Support Socks
Convenient, open-toe socks with firm compression to wear with sandals. ✕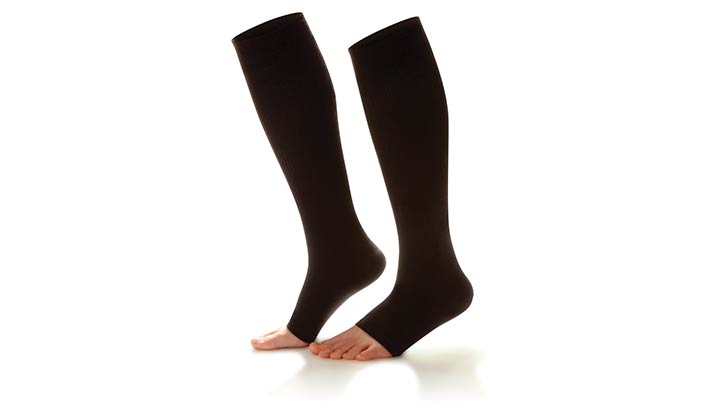 About Open Toe Unisex Socks
Improve your circulation and your confidence. The convenient, open-toe design of Shape-to-Fit Open-Toe Sock 20-30 allows for easier donning and for wear with sandals and open toe shoes. The soft and firm compression socks promote blood flow, improve circulation, prevent swelling, and relieve achy legs. Featuring a soft-seam construction, the Open-Toe 20-30 combines soft comfort and practical fashion to help control moderate to severe edema and varicosities, while preventing ulcers.
Explore the Features
Firm Compression 20-30mmHg
Firm graduated compression combined with a fashion pattern for a comfortable, non-binding top band
Cushioned Heel and Toe Box
Delivers extra comfort for all-day wear, easing minor fatigue, aches, heaviness; swollen feet, ankles and legs; spider and mild varicose veins
Wide Toe Box
Extra wiggle room and prevents skin irritation
Ultra-Soft, All-Day Comfort
Light arch support, padded heel and toe, and smooth-seam construction deliver plush foot comfort
Luxurious Fiber Blend
Smooth and luxe fabric for incredible, all-day wear
Multi-Dimensional Stretch
Designed for an easy on application and removal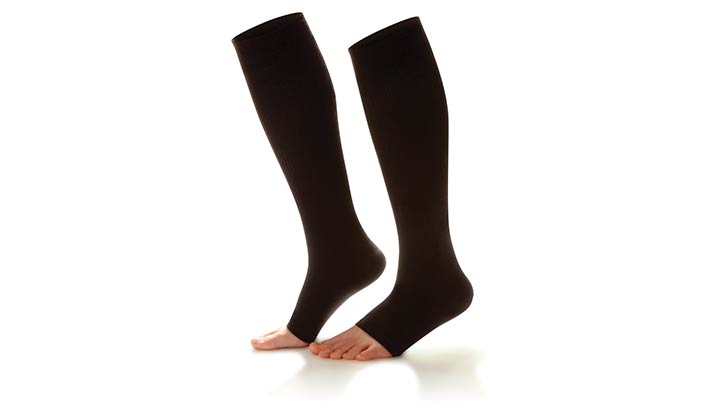 Recommended for the following conditions: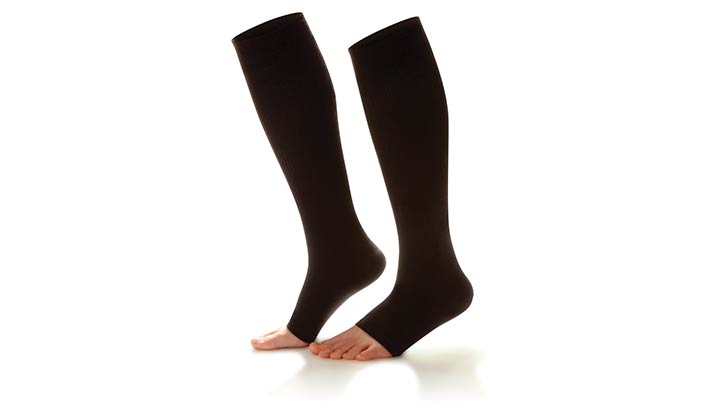 Additional Details
Sizes: XS - XL
Compression Level: Black, White
Colors: 20-30
Material: Micro-Nylon with Lycra
Collection: Shape to Fit
Type: Unisex Non-Reimbursable
Product Care Machine or hand wash with like colors. Tumble dry low, with low heat. Do not bleach.
Learn More
Compression Support Levels
Understanding Athlete's Foot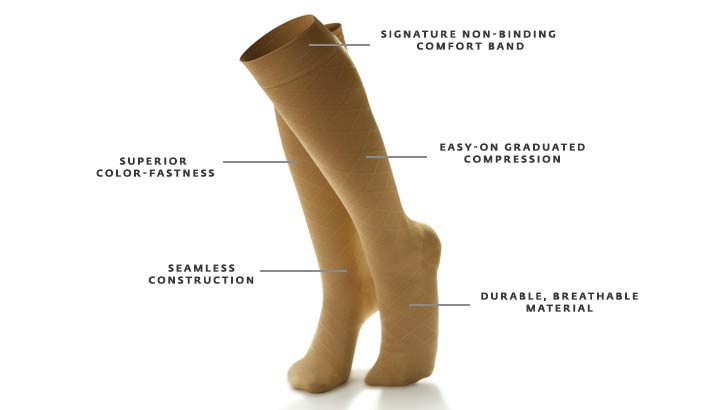 Dr. Comfort Technology
Engineered with advanced technology and high-quality material, our compression wear products combine function, fashion and comfort for preventative and therapeutic support.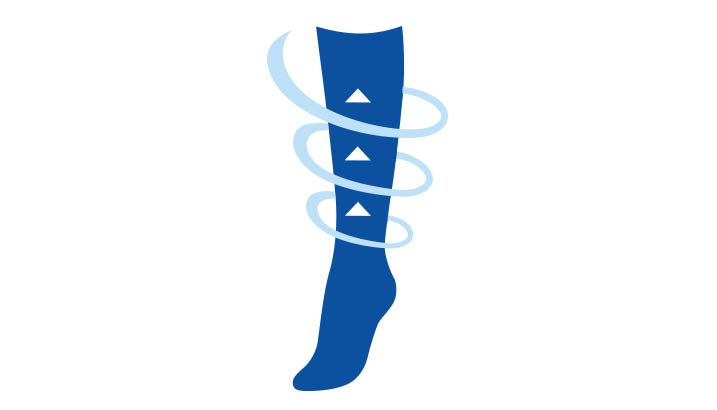 Compression Support Levels
Determining the right compression level can be tricky. We're here to help. There are four compression levels, which are measured in millimeters of mercury (mmHg). The higher the numbers, mean more compression.
10-15 mmHg: Low to mild compression, relieving minor swelling of feet, ankles, and legs.
15-20 mmHg: Moderate compression, relieving tired, aching legs, and swelling of feet, ankles, and legs. Helps to prevent varicose veins and spider veins.
20-30 mmHg: Firm compression, relieving and preventing moderate to severe varicose veins. Helps to manage ulcers, circulation and more.
30-40 mmHg: Extra firm compression, healing severe varicose veins, ulcers and more.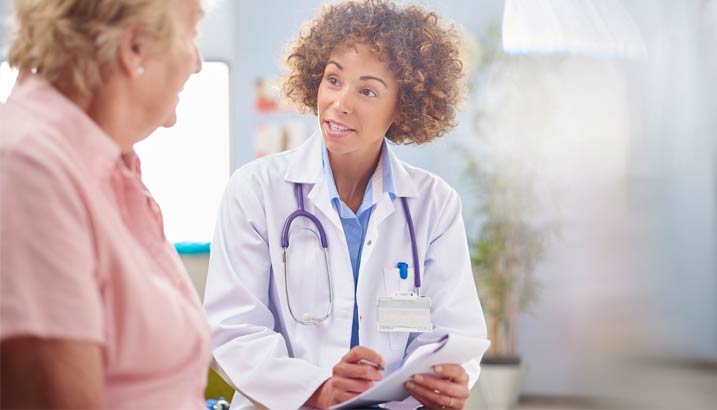 Understanding Athlete's Foot
Athlete's foot is caused by a fungal infection on the skin. Symptoms include redness and itching of the skin, usually on the bottom of the foot and between the toes. While fairly common, it can progress into a serious problem if left untreated. Wearing breathable, moisture-wicking socks like the Shape-to-Fit Sheer Open-Toe Socks can help reduce the likelihood of developing athlete's foot.