Men's Double Depth Casual Shoe
Leather and mesh, casual shoe built ¼ inch deeper to accommodate extra volume.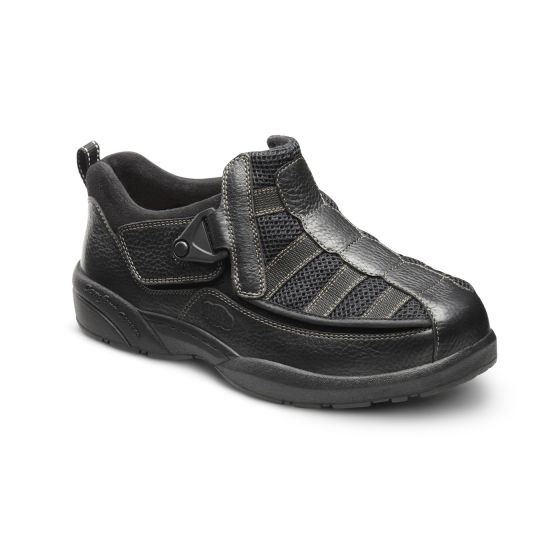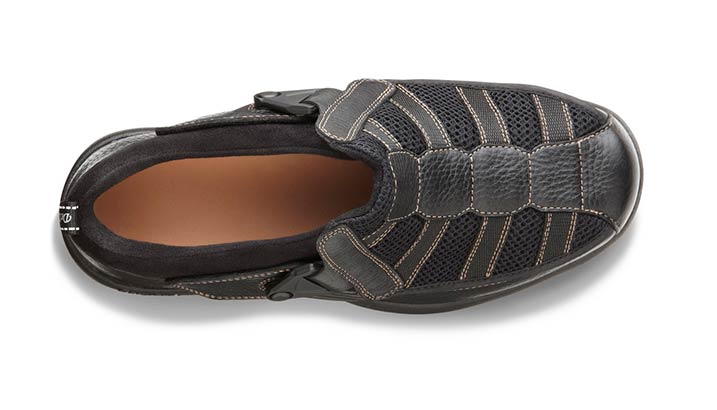 About Edward X
Stretchable and constructed as a slip-on casual shoe, the Dr. Comfort® Edward X is built a ¼ inch deeper to accommodate extra volume for severe edema, internal braces, and AFOs. With over an inch of hinged contact closures on each side, the Edward X has a unique tongue opening to make it easier to put on and take off. The wide toe box provides plenty of wiggle room while the padded tongue helps to prevent skin irritation. The Edward X is a casual shoe that can be worn at work, around town or to special events.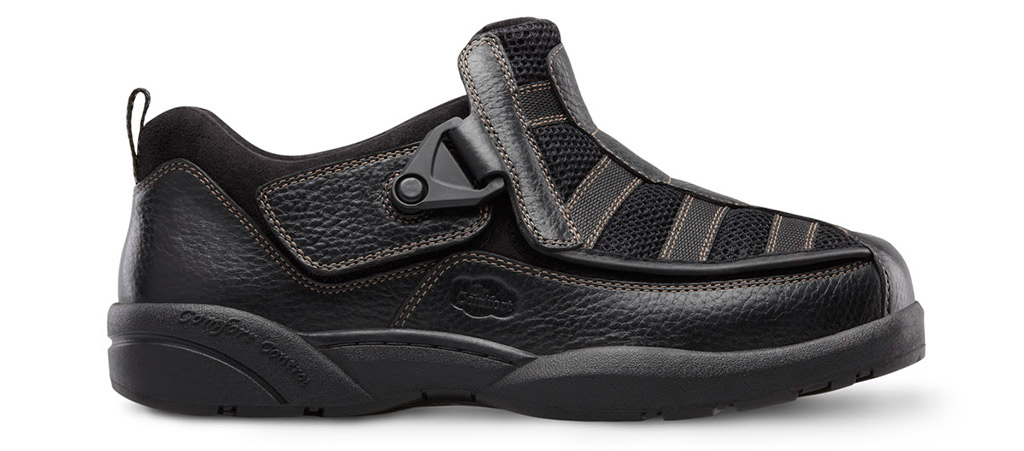 Explore the Features
Double Depth Shoe
Constructed with extra depth to accommodate extra volume for severe edema, internal braces, and AFO.
Hinged Contact Closures
A hook and loop fastener on each side allows for maximum adjustability, easy on/off application and comfort
Leather and Mesh Uppers
Breathable material to regulate heat and help keep feet cool and dry
Firm Heel Counter
Provides extra medial and lateral support and stability for day-to-day activities
Protective Toe Box
Protective toe box provides extra protection from toe stubbing
Top-Quality Shoe
Use of top-quality materials and construction helps prevent wear and tear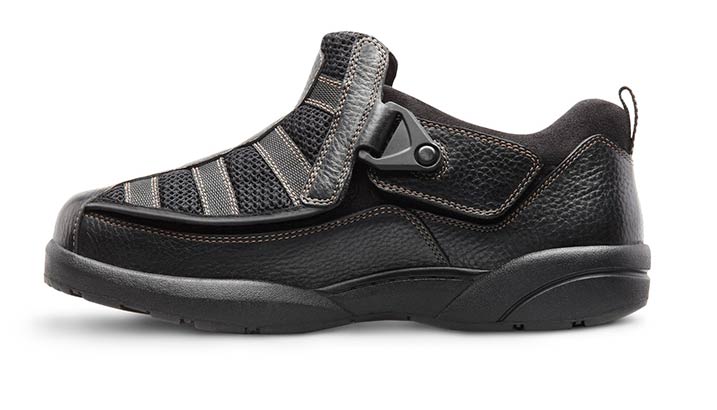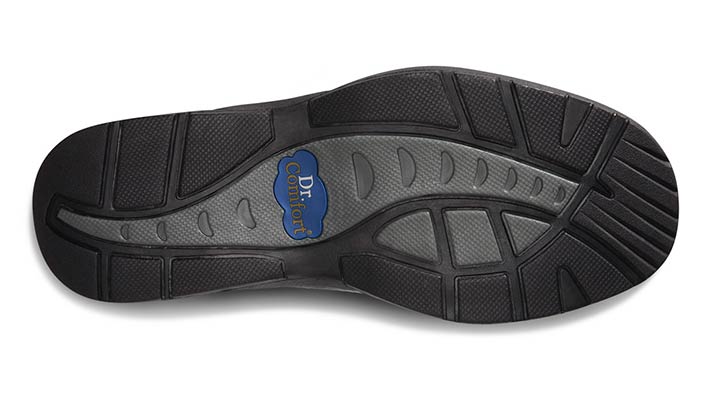 Additional Details
Widths: Medium (E/EE), Wide (EEE/EEEE), Extra Wide (6E)
Sizes: 6.0 - 15.0 (12.5, 13.5, 14.5 not available)
Colors: Black
Material: Leather and Mesh
Collection: Double-Depth Casual
Product Care If your shoes are dirty, we suggest that you first clean them with a damp cloth. Use a cleaning and conditioning crème for the leather shoes. Simply apply the crème with a clean dry cloth and work it into the leather. Buff or brush out to provide a fresh finish. If needed, a colored shoe crème may also be used.
You May Also Like
View Details

Douglas

Special Price

$112.00

Regular Price

$160.00

Casual style slip-on with an easy fit and soft leather.