Men's Dress Shoe
A timeless dress shoe with subtle details and hand-burnished finish.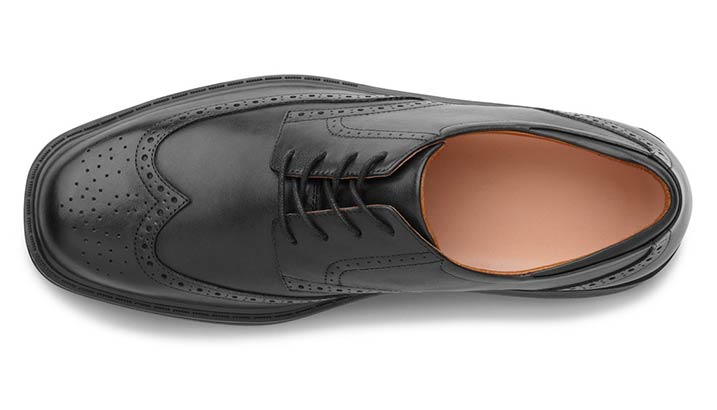 About Wing
A classic style built for comfort and versatility. Beautifully crafted, the Dr. Comfort® Wing is a revamped, modern day dress shoe. Using top-quality material, the Wing is designed with full-grain leather and a hand-burnished finish keeping the classic style alive. The Wing has a padded heel and roomy, protective toe box to help prevent skin irritation and protect the toe from stubbing. The fine details of the Wing helps make this dress shoe elegant, carrying you through formal occasions and weekend gatherings in style and comfort.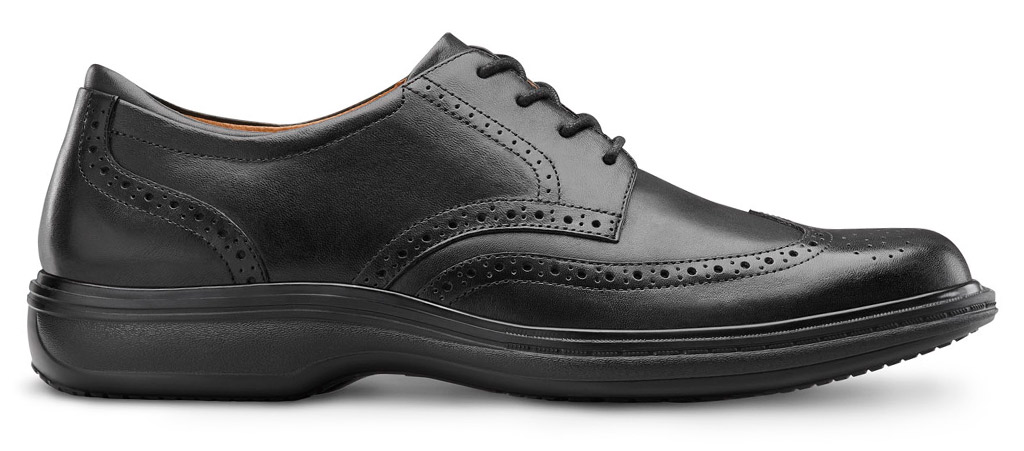 Explore the Features
Full-Grain Leather
Durable leather that helps prevent skin irritation and helps keep the foot comfortable when wearing.
Removable Insoles
Footbeds can be removed to accommodate your own orthotics.
Protective Toe Box
Protective toe box provides extra protection from toe stubbing.
Top-Quality Shoe
Use of top-quality materials and construction helps prevent wear and tear.
Traditional Lace-Up
Durable, lace-up style for a precise and comfortable fit.
Firm Heel Counter
Provides extra medial and lateral support and stability for day-to-day activities.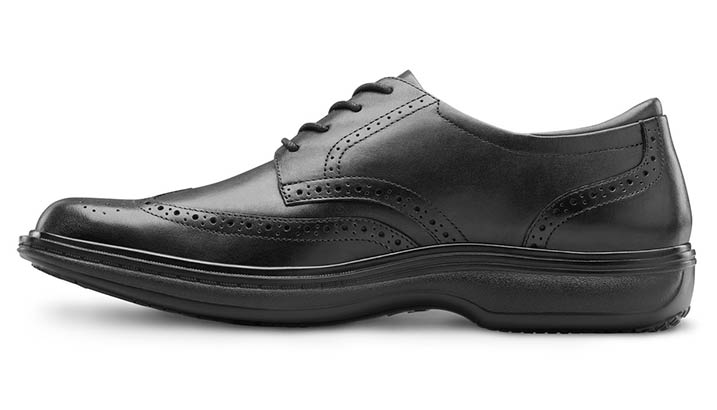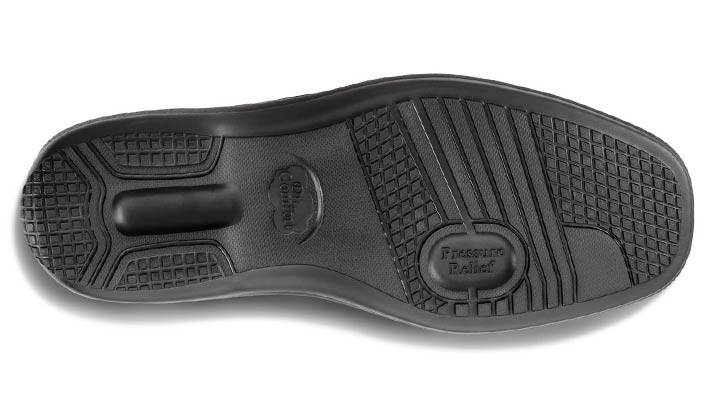 Additional Details
Widths: Medium (B/C/D), Wide (E/EE), Extra Wide (EEE/EEEE)
Sizes: 6.0 - 15.0(12.5, 13.5 & 14.5 Not Available)
Colors: Black, Chestnut
Material: Leather
Collection: Dress
Product Care If your shoes are dirty, we suggest that you first clean them with a damp cloth. Use a cleaning and conditioning crème for the leather shoes. Simply apply the crème with a clean dry cloth and work it into the leather. Buff or brush out to provide a fresh finish. If needed, a colored shoe crème may also be used.
You May Also Like
View Details

Classic

Special Price

$49.99

Regular Price

$160.00

As low as:

Clean, simple traditional dress shoe with high-polished, hand burnished leather.