Men's Dress Shoes
Lightweight, moccasin-style lace-up dress shoe with a business-casual look.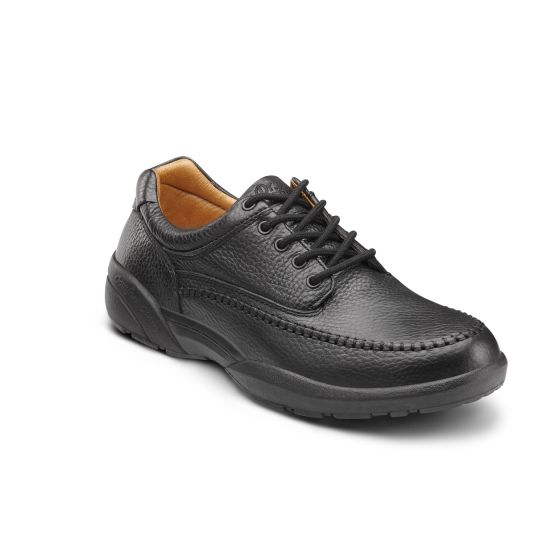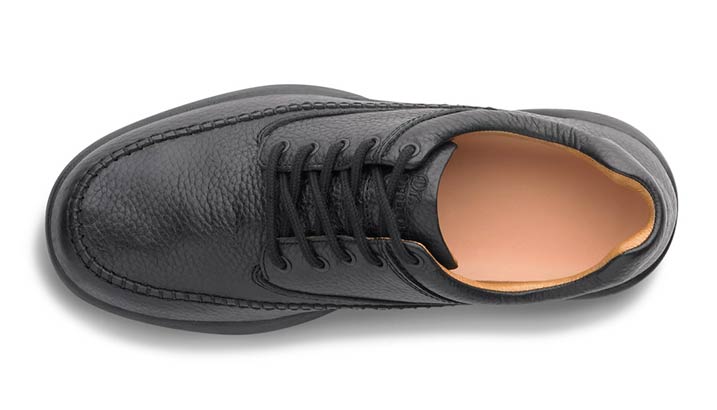 Whether you have to go to a social event, the office or walk around town, this moccasin-style shoe delivers the perfect business-casual look. The Stallion features stylish accented stitching, top-grain leather and traditional laces to reduce fatigue, skin irritation and friction. With a padded heel and tongue, this men's dress shoe delivers optimal comfort for your feet.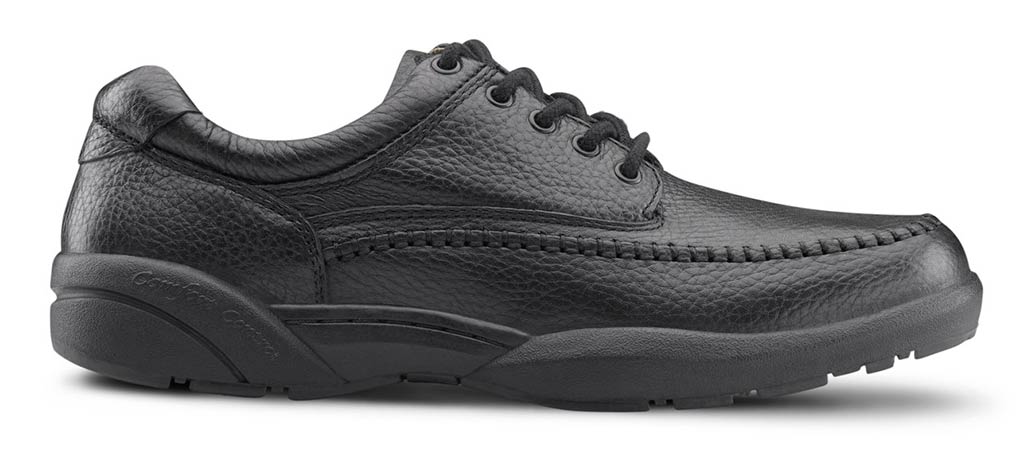 Explore the Features
Leather Uppers
Breathable material to regulate heat and and keep feet cool and dry
Removable Insoles
Footbeds can be removed to accommodate your own orthotics
Supportive Insoles
Removable insole features a supportive polyurethane layer, gel pods in the forefoot and heel and polyethylene cushioning from heel to toe
Protective Toe Box
Protective toe box provides extra protection from toe stubbing
Long-Lasting Shoe
Use of top-quality material and construction helps prevent wear and tear and makes for a longer lasting shoe
Firm Heel Counter
Provides extra medial and lateral support and stability for day-to-day activities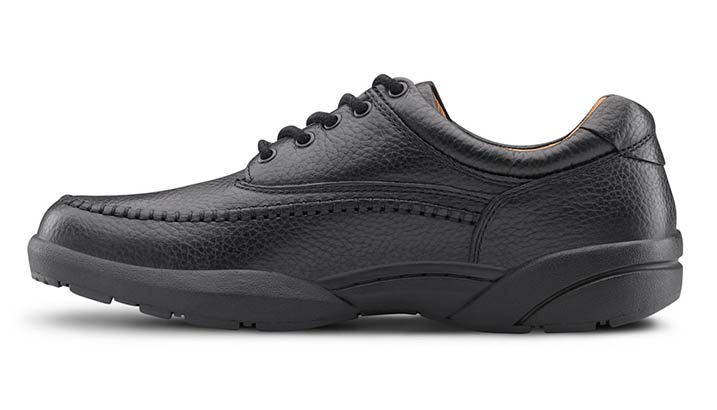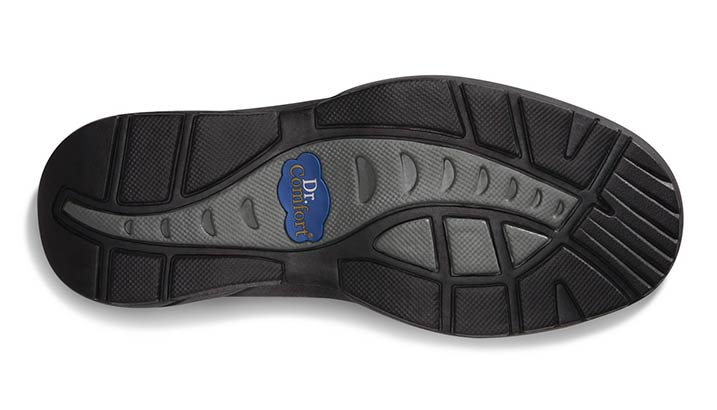 Additional Details
Widths: Medium (B/C/D), Wide (E/EE), Extra Wide (EEE/EEEE)
Sizes: 6.0 - 15
Colors: Black, Chestnut
Material: Stretch Lycra® and Leather
Collection: Dress
Product Care If your shoes are dirty, we suggest that you first clean them with a damp cloth. Use a cleaning and conditioning crème for the leather shoes. Simply apply the crème with a clean dry cloth and work it into the leather. Buff or brush out to provide a fresh finish. If needed, a colored shoe crème may also be used.
To receive medicare coverage, all eligible reimbursement items must be ordered through a Dr. Comfort provider.
Medicare allows one pair of extra-depth shoes per calendar year. For qualifying patients, Medicare will also cover three pairs of inserts each calendar year. Some shoe modifications and custom inserts are also covered but would replace a pair of inserts.
Learn More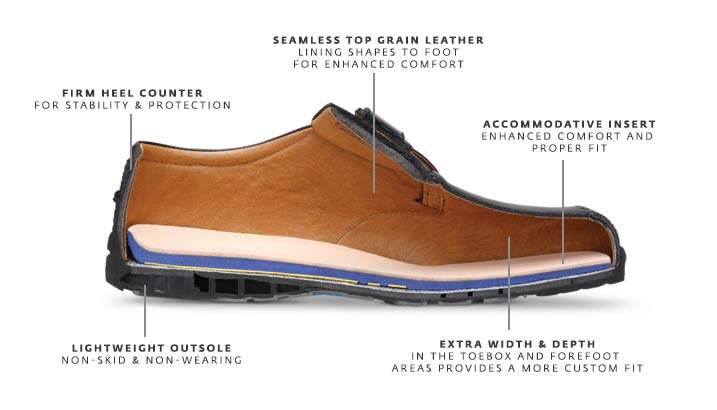 Dr. Comfort Technology
We use the best technology, material, and craftsmanship in construction to deliver comfortable and top-quality diabetic shoes. With thorough designs, shoe modifications, 3D technology and more, Dr. Comfort shoes can protect your feet against the complications of diabetes.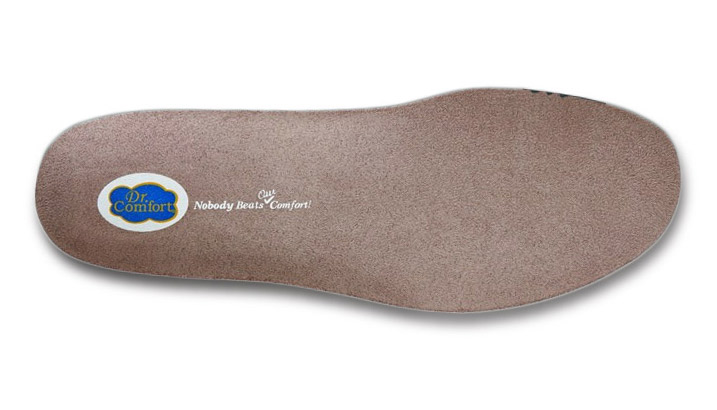 Gel Inserts
Gel insoles come standard in Dr. Comfort shoes. The inserts provide comfort and stability, shock absorption and additional support for individuals with medical conditions like arthritis and diabetes.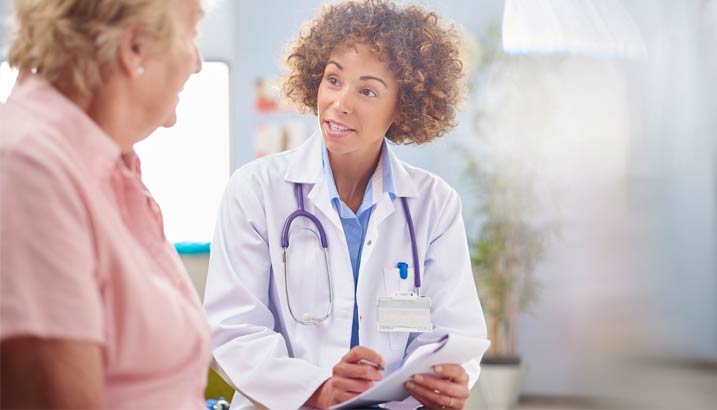 Understanding Diabetes
Diabetes can cause nerve damage and poor circulation that can be hazardous to your feet. Wearing extra width and depth shoes can help alleviate pressure on swollen feet, bunions, or hammer toes for a more comfortable fit. Our supportive, lightweight athletic shoe design of the STALLION protects your feet for all-day wear.
You May Also Like
View Details

Patrick

Special Price

$117.00

Regular Price

$156.00

A classic boat shoe with a modern twist that provides pressure relief and all-day comfort.

View Details

Justin

Special Price

$117.00

Regular Price

$156.00

A sleek, European-style shoe with traditional laces and smooth leather.