Women's Mary Jane Shoe
An American classic dress shoe made with stretchable Lycra® for comfort and breathability.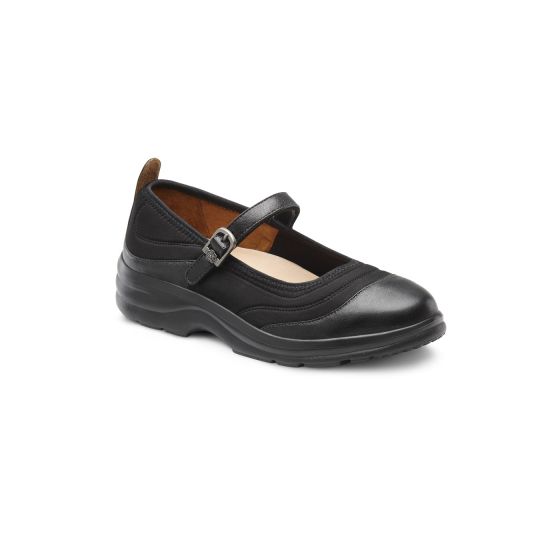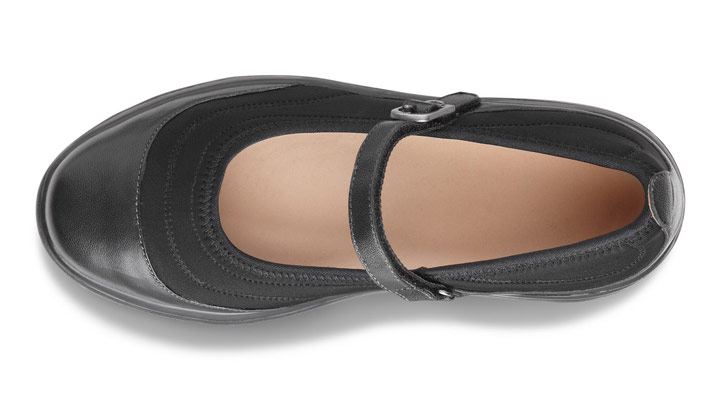 About Flute
An American classic with a modern look. The Dr. Comfort® Flute delivers our finest leather to create a luxurious look for a dressy or casual occasion. This Mary Jane style shoe offers soft uppers to accommodate a high instep and lightweight Lycra for an additional stretch in the forefoot. Designed with a faux buckle contact closure strap and detailed stitching, the Flute adds a touch of class to comfort.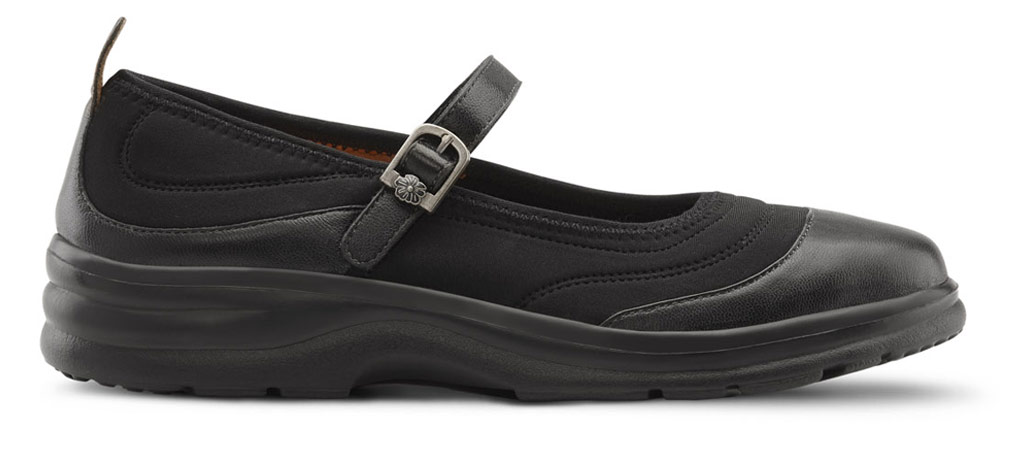 Explore the Features
Single Contact Closure
A hook-and-loop fastener helps to provide comfort, support, and a more personalized fit
Stretch Lycra®
Stretchable lycra® material delivers breathability, flexibility and comfort.
Protective Toe Box
Protective toe box helps deliver extra protection from toe stubbing.
Top-Quality Shoe
Use of top-quality materials and construction helps prevent wear and tear.
Firm Heel Counter
Provides extra medial and lateral support and stability for day-to-day activities1
Removable Insoles
Footbeds can be removed to accommodate your own orthotics.
1https://www.ncbi.nlm.nih.gov/pubmed/18806425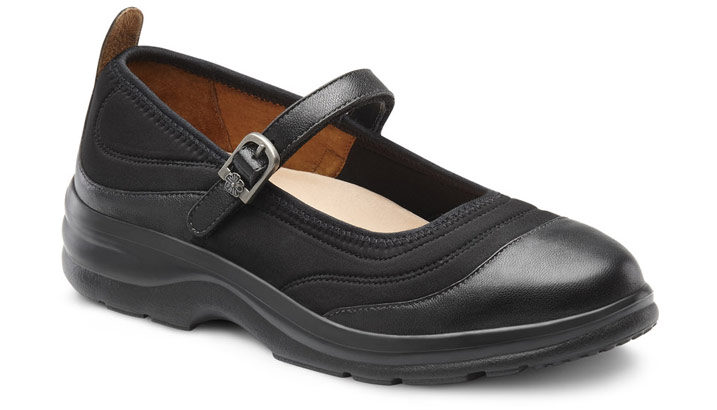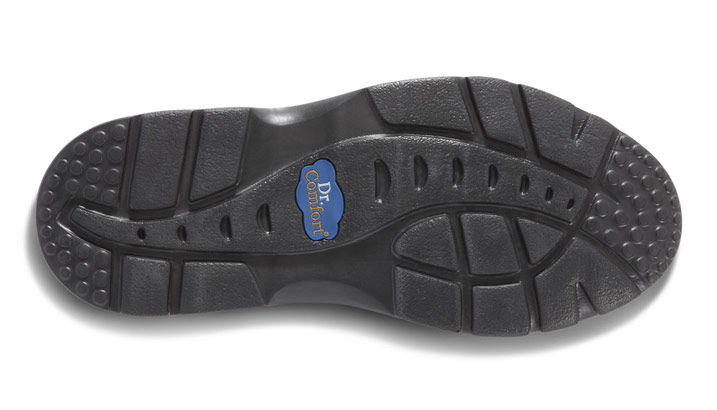 Additional Details
Widths: Narrow (A/AA), Medium (A/B), Wide (C/D), Extra Wide (E/EE)
Sizes: Narrow: 8 - 11 | Medium/Wide: 4 - 11, 12 | Extra Wide: 4-11
Colors: Black, Lycra
Material: Stretch Lycra® and Leather
Collection: Mary Jane
Product Care With a washcloth, use a small amount of mild soap, Woolite, and water. Air dry. Can use a baby wipe if shoe has first been sprayed with a fabric protector. Do not machine wash.
You May Also Like
View Details

Paradise

Special Price

$34.99

Regular Price

$160.00

As low as:

Classic Mary Jane shoe with beautiful details, perfect for work or special occasions.

View Details

Merry Jane

Special Price

$112.00

Regular Price

$160.00

A Mary Jane flat with a timeless design, perfect for any occasion.