Women's Dress Heels
A classic, elegant heel that's designed especially for women with diabetes.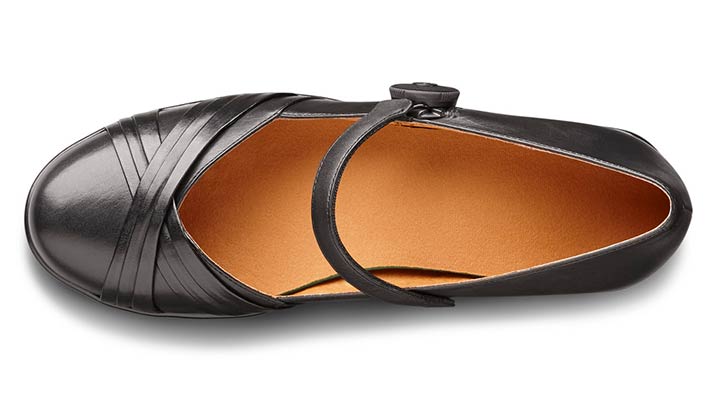 About Cindee
Elegant and comfortable, these classy heels make looking good easy. The Dr. Comfort® Cindee is a fashionable, timeless heel that's specifically designed for women with diabetes. Created with a ¾-inch heel, the Cindee features a patent pending forefoot design that helps deliver forefoot relief and a BOA® closure system which provides easy adjustability for a secure fit. With many comfortable features, the Cindee is a strappy sensation that you can wear to work or any special occasion.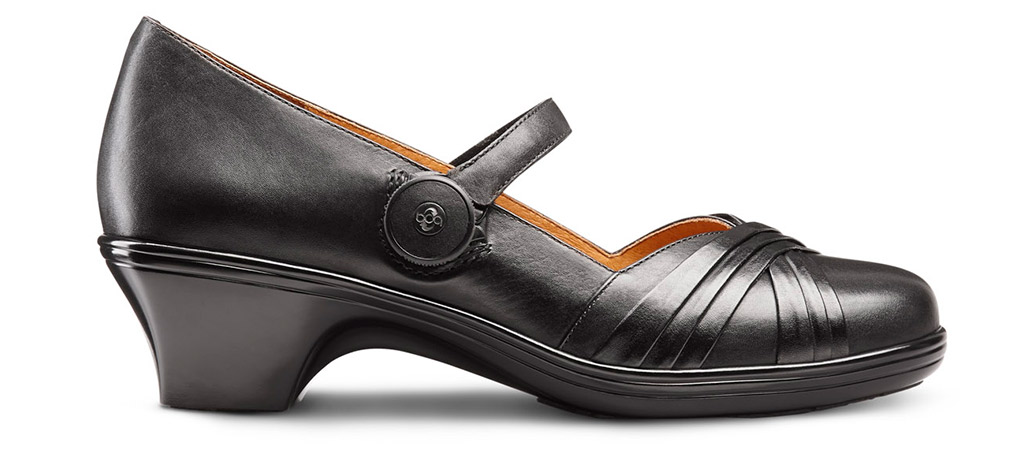 Explore the Features
Removable Insoles
Footbeds can be removed to accommodate your own orthotics.
BOA® Closure System
Easy, self-adjustable closure system allows for a comfortable and secure fit
Leather Uppers
Breathable material to help regulate heat and keep feet cool and dry
Protective Toe Box
Protective toe box provides extra protection from toe stubbing
Top-Quality Shoe
Use of top-quality material and construction helps prevent wear and tear
Firm Heel Counter
Provides extra medial and lateral support and stability for day-to-day activities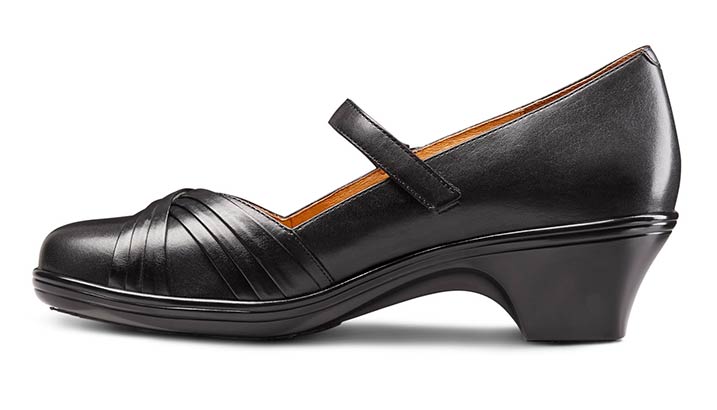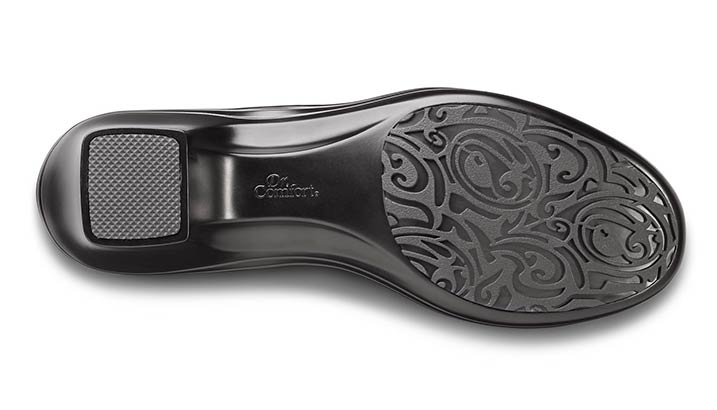 Additional Details
Widths: Medium (A/B), Wide (C/D), Extra Wide (E/EE)
Sizes: 5.5 - 12.0 (11.5 not available)
Colors: Black, Taupe
Material: Leather
Collection: Classic Heels
Product Care If your shoes are dirty, we suggest that you first clean them with a damp cloth. Use a cleaning and conditioning crème for the leather shoes. Simply apply the crème with a clean dry cloth and work it into the leather. Buff or brush out to provide a fresh finish. If needed, a colored shoe crème may also be used.
You May Also Like
View Details

Paradise

Special Price

$34.99

Regular Price

$154.00

As low as:

Classic Mary Jane shoe with beautiful details, perfect for work or special occasions.

View Details

Coco

Special Price

$44.99

Regular Price

$154.00

A sophisticated, stylish heel that delivers long-lasting comfort.