Women's Run/Walk Sneaker
Look good, feel great; a versatile knit sneaker that can take you from the gym and trails to the coffee shop and errands around town in absolute style and comfort.


Origin
Sport and life often overlap in today's modern lifestyle. Active wear has become everyday wear, and we emphasize the importance of activity, movement and comfort in everything we do. The La Costa Knit is a versatile all-around sport trainer capable of taking you for a run/walk with the dog as easily as it can guide you through a workout at the gym or running errands around town. The breathable knit material delivers a sock-like fit made of soft, flexible yarns that help to improve comfort and performance. This trainer is crafted stitch by stitch creating target zones of stretch and support for an adaptive precision fit. The La Costa Knit features high-strength fibers that are woven seamlessly to provide lightweight durability.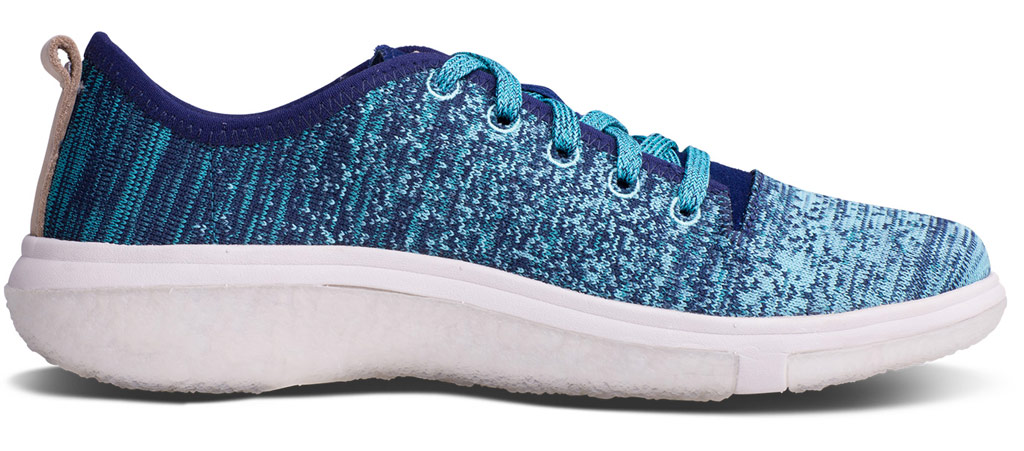 Comfort Recipe
CLOUD IMPRINT
Insole technologies that form precisely to the shape and needs of your feet - a uniquely personal fit yielding unrivaled comfort and support
SUPER LIGHTWEIGHT
Materials and construction techniques that work together to add comfort, reduce fatigue, and cushion every step
THOUGHTFUL DECONSTRUCTION
Designed to connect with you - simple shapes, no unnecessary reinforcements that negatively impact fit or foam that makes your feet hot
NATURAL FIT
Anatomical Shape. Wider here, pulled there, supportive around this part, sculpted over in that spot - just like your feet
CRYSTAL
Just like crystal, this highly specialized soft and comfortable, yet durable, outsole compound is translucent with a faceted surface texture. Non-marking, lightweight and grippy
PATENTED FLEX
Patented angles of flex shown to reduce strain on your joints so you can continue to do what you love